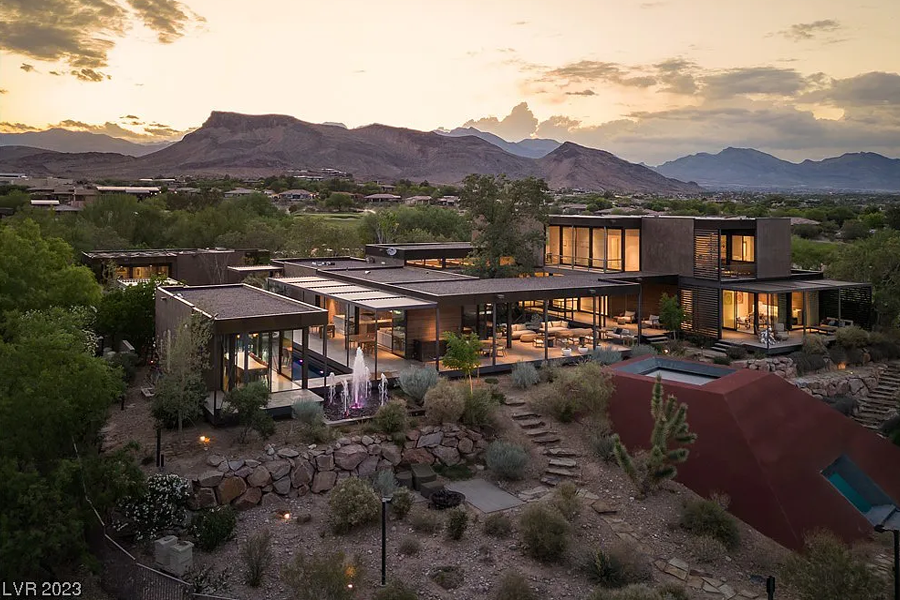 Former MGM Resorts CEO Jim Murren Sells Las Vegas Mansion for Over $15 Million 
LAS VEGAS, NV – The former chairman and CEO of MGM Resorts International, Jim Murren, has sold his Las Vegas mansion – dubbed "Skyspace" – for over $15 million, making it the second highest price that a home has fetched in the Valley this past September, following the sale of actor Mark Walberg's Summit Club bungalow for $16.65 million. 
Murren had previously listed the residence for sale in July 2020 – at the beginning of the COVID-19 pandemic – for $10.5 million, although he later removed it from the market. He eventually relisted it for $17.75 million, with the home selling last month for $15.95 million.
Skyspace is a 13,000 square-foot home situated on 1.5 acres on Painted Feather Way within the Summerlin community and golf club, offering views of the Las Vegas Strip via a series of wall-to-wall windows. It has five bedrooms, eight baths, and a separate one-bedroom guest house.  
The mansion was created with a reverence for art and philosophy; there are several corner spaces that allow for solitary reflection, indoor bamboo and pine trees, and a Zen garden outside the main bedroom laden with multiple pathways that could take upwards of 45 minutes to traverse. The house also contains numerous amenities, including an indoor basketball court, gym, movie theater, wine cellar, pool, spa, and a huge open-concept kitchen. 
"Skyspace" derives its name from a large art installation that essentially turns the home into a "sensory experience" by utilizing high-tech equipment to create the illusion of being in space by making use of natural light provided at both sunrise and sunset. The equipment for this experience was not part of the home's asking price when Murren originally listed it in 2020 but was available for purchase separately; it is unknown if it was included in September's sale.
Mr. Murren, who resigned from MGM in February 2020, has stated that he and his wife are planning on remaining in Las Vegas but simply wanted to downsize to a home more suitable for their needs, as apparently Skyspace afforded them more space than was necessary. 
Shelter Realty is a Real Estate and Property Management Company specializing in the areas of Henderson, Las Vegas and North Las Vegas, NV. Feel free to give us a call at 702.376.7379 so we can answer any questions you may have.