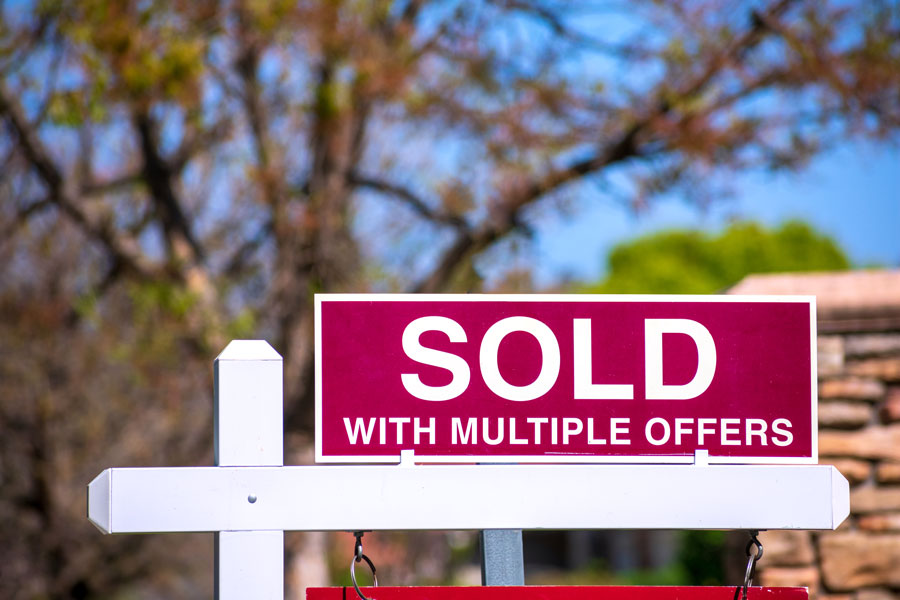 Las Vegas Currently Has Lowest Number of New Home Listings Year-Over-Year Nationwide
LAS VEGAS, NV – According to a new report by online real estate brokerage Redfin, in June 2023 Las Vegas' real estate marketplace experienced the largest year-over-year decline in the number of new home listings when compared to the rest of the nationwide market.
Las Vegas came in first out of the 50 biggest United States metro areas when it came to the decline of new home listings in June, with a 47.5 percent decrease when compared to the same period of time one year prior. The remaining cities in the top five, in order, were Phoenix, Arizona (41.1 percent), Riverside, California (36 percent), Oakland, California (34.9 percent) and New Brunswick, New Jersey (34 percent). 
The main reason attributing to these numbers is due to a general lack of inventory of new homes across the country, with the resulting demand beginning to reignite a phenomenon that existed during the pandemic where homes are once again starting to sell for more than their initial asking prices.  
Redfin noted that the average sale to list price ratio has hit 100.1 percent, the first time this has occurred in almost a year.
A lack of homes for sale is the main reason homes are selling above their asking price, with new listings down 25 percent from a year ago and the total number of homes for sale down 12 percent as homeowners hang onto relatively low mortgage rates," the report says. "Despite the double dilemma of low inventory and high prices, early-stage homebuyer demand is picking up." 
In addition, Las Vegas also came in second among metro cities in terms of the biggest year-over-year drops of home sale prices in June; first place in that category was Austin, Texas, which saw a 9.8 percent decline when compared to June 2022, followed by Vegas (7.6 percent), Detroit, Michigan (6 percent), Oakland, California (5.9 percent)m and Fort Worth, Texas (5.7 percent).
The top cities that saw the largest year-over-year home sale price increases were, respectively, Milwaukee, Wisconsin (11.2 percent), Providence, Rhode Island (8 percent), Newark, New Jersey (6.3 percent), Miami, Florida (6.2 percent) and West Palm Beach, Florida (5.5 percent). 
Shelter Realty is a Real Estate and Property Management Company specializing in the areas of Henderson, Las Vegas and North Las Vegas, NV. Feel free to give us a call at 702.376.7379 so we can answer any questions you may have.