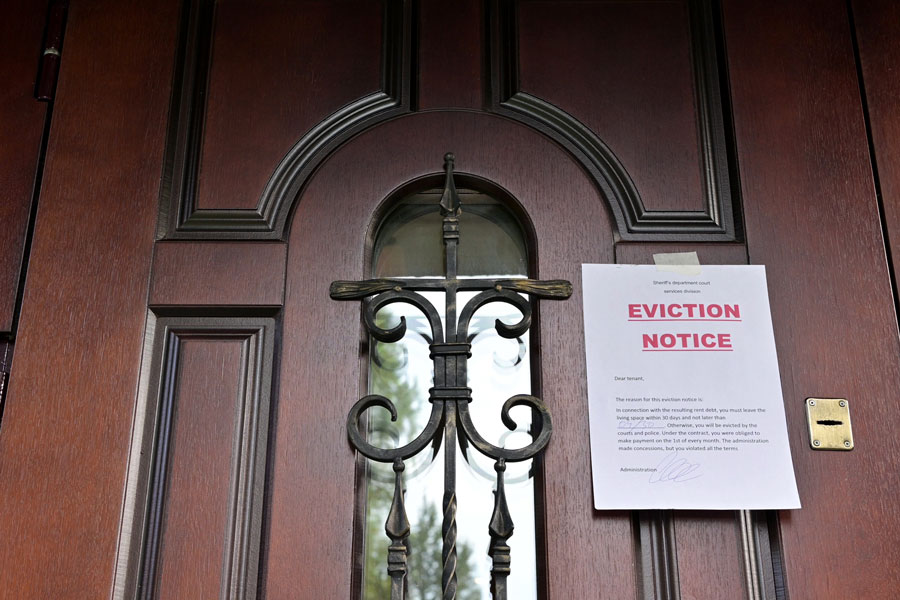 Nevada Legislature Introduces New Bill That Would Require Landlords to File Affidavit Before Eviction
LAS VEGAS, NV – The Nevada Legislature last week introduced Assembly Bill 340, which, if passed, will change how landlords in Nevada can evict tenants from their properties by forcing them to first file an affidavit in court before they are allowed to start the eviction process. 
AB 340 was presented to the Nevada Legislature Assembly Judiciary Committee last Wednesday, with the sponsors of the legislation saying that its intent is to protect tenants in the state who are struggling to keep up with increases in their rent.
A local organization backing the bill, Battle Born Progress, said that it would give tenants more time to respond to an eviction request by mandating landlords to file a court order before they can serve an eviction notice.
"If a landlord needs to evict a tenant that can still happen," said Battle Born Progress representative Will Pregman. "But there needs to be an ability for the tenant to reasonably respond to it."
But while some groups are supporting the bill, many others are criticizing it; Derek Moellinger of Vice Realty Group, which manages apartment complexes, issued a statement condemning AB 340 while also referencing a previous piece of pandemic-era legislation – AB 486, set to expire in June – which stays an eviction proceeding if a tenant has an application for rental assistance pending.
"Landlords have been destroyed in the state because of AB 486. Now the state seeks to further damage landlords with this new bill. I am an investor and I manage almost 1000 properties and I will not put one dollar of my own money into Nevada," he said. "I counsel every one of my investors to move out of this state and move to a state that actually has fair eviction laws. Right now, in Nevada a tenant can claim to have applied for rental assistance and with that claim, whether true or not, the eviction process will take a minimum of six months and can go as long as a year. During that entire time, the landlord receives no money; and when the tenant finally moves out, the landlord has no recourse to regain any of that lost money. The tenant can then break back into the unit and it is not considered a crime. It's a civil matter, and the landlord must go back to court and try to remove this person again."
"These are the kinds of laws that landlords have to deal with in Nevada right now and it's insane to me that the state wants to further punitively damage landlords when housing is the scarcest resource Nevada has," Moellinger continued. "You have Investors like me and my friends who have millions of dollars at their disposal and refuse to spend a dollar of it in Nevada anymore. We used to be the reasons blocks were repaired and we were the reason tenants were placed. We were the reason things improved for low-income people. Now it's a disaster in this state and it's only going to get worse because the state is chasing away the only people who are willing to actually make a difference, which are owners."
AB 340 would have to be approved by the state assembly and senate before it could be signed into law by Nevada Governor Joe Lombardo.
Shelter Realty is a Real Estate and Property Management Company specializing in the areas of Henderson, Las Vegas and North Las Vegas, NV. Feel free to give us a call at 702.376.7379 so we can answer any questions you may have.