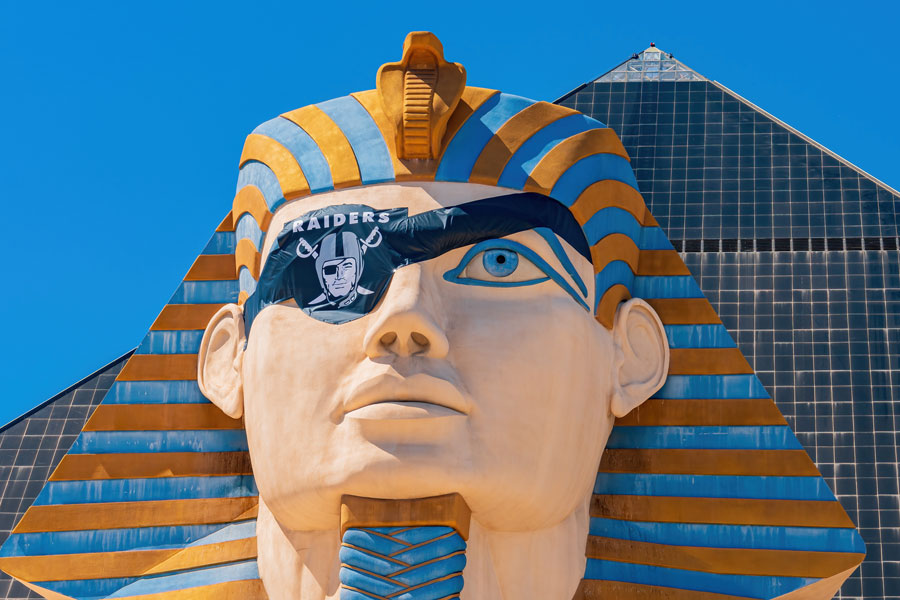 NFL Raiders Expands Las Vegas Footprint, Purchase Three Buildings for $56 Million
LAS VEGAS, NV – Las Vegas Raiders owner Mark Davis recently purchased three industrial buildings – one of which being the unfinished practice facility of the WNBA Las Vegas Aces – for $56 million, increasing the NFL team's foothold in Southern Nevada even further. 
Davis purchased the three buildings, which are situated next to the Raiders' Henderson-based headquarters, from Matter Real Estate Group.
The Aces' 80,000-square-foot training complex is currently new, albeit unfinished, and once construction is expected to be completed in March 2023, and anticipated to include numerous amenities such as a weight room, daycare facility, player lounges, a lecture hall, and more.
The Aces were originally purchased by Davis from MGM Resorts International in 2021, and in September 2022 the team won the WNBA Finals against the Connecticut Sun.
The Raiders have a major real estate footprint in Las Vegas, including 60 acres of land purchased for $77.5 million in 2017 upon which their current home field – Allegiant Stadium – stands, as well as 55 acres of land in Henderson purchased in 2018, where they constructed a 300,000-square-foot practice facility and headquarters complex.
An additional 20 acres of land adjacent to Allegiant Stadium was also purchased by the Raiders for $44 million that will mainly be used for a parking facility.
Davis is also in the process of building a 15,000-square-foot home located within a luxury master-planned community in Henderson called Ascaya which will feature a man cave, professional kitchen, bar, steam room, library and 5,500-square-foot garage. The home is costing the Raiders owner $14 million, but currently its overall completion date is still up in the air.
As for the aforementioned three industrial buildings that make up Davis' most recent acquisitions, their exact intended use – aside from the Aces' training facility – has yet to be revealed.
Shelter Realty is a Real Estate and Property Management Company specializing in the areas of Henderson, Las Vegas and North Las Vegas, NV. Feel free to give us a call at 702.376.7379 so we can answer any questions you may have.