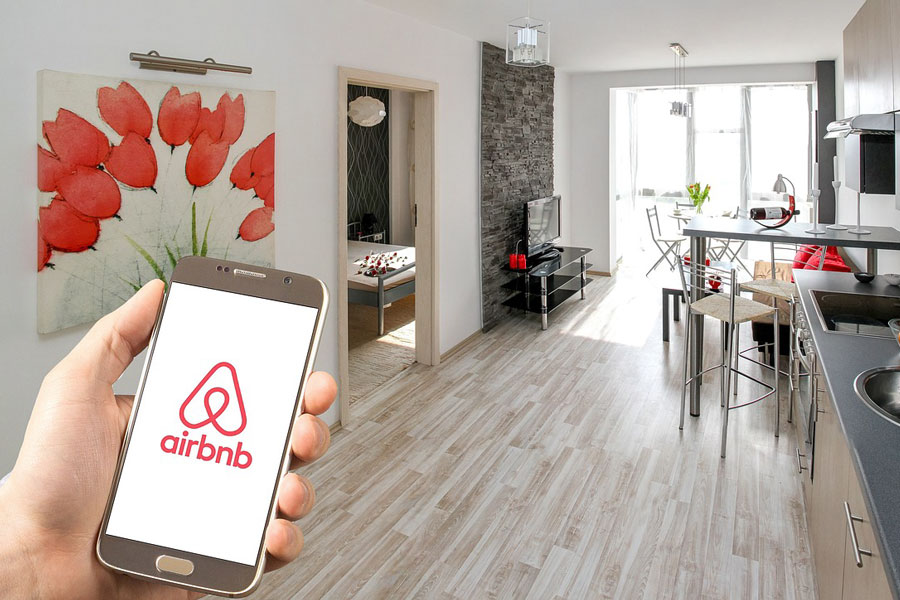 AirBnb Introducing Strict Guidelines for Las Vegas New Year's Eve Parties
LAS VEGAS, NV – Around the world, few cities have the reputation that Las Vegas does when it comes to serving as a destination for extravagant New Year's Eve festivities, and apparently AirBnb realizes this, as the well-known online short-term rental business has decided to impose a very strict series of rules for those looking to party in Sin City to ring in 2023. 
In an attempt to curb noise complaints and other issues expressed by homeowners in neighborhoods where AirBnb rentals are located – which are popular venues for tourists to host New Year's Eve parties – the company announced that they will be going all-out this year to ensure that guests are adhering to all rules and local ordinances, particularly as they pertain to the use of the properties by unauthorized individuals.
AirBnb, as they have in recent years, will continue to enforce their policy of not allowing one-night rentals in Las Vegas for New Year's Eve; this pertains to not just apartments, but especially homes as well, as private residences have been responsible for numerous complaints over the years from neighboring homes.
In addition, AirBnb will also only allow renters this New Year's who have engaged their services previously, and who have a history of positive reviews; those who have received negative reviews from hosts – or who have no history at all, good or bad – will be barred from renting an AirBnb in the vicinity of New Year's Eve.
This policy is not exclusive to Las Vegas; AirBnb will be enforcing it with all of their rental partners throughout the country as a means of ensuring the safety and well-being of both tenants and homeowners.
"We continue to draw a hard line on disruptive parties and emphasize safe and responsible travel during a weekend where we know some may be more inclined to try to throw an unauthorized party," the company said in a statement.
Since introducing the policy, AirBnb has noted that the number of out-of-control shindigs at their rental properties have dropped by 56 percent, which should hopefully go a long way to appeasing neighboring homes in areas with AirBnb units as they celebrate the arrival of the new year.
Shelter Realty is a Real Estate and Property Management Company specializing in the areas of Henderson, Las Vegas and North Las Vegas, NV. Feel free to give us a call at 702.376.7379 so we can answer any questions you may have.