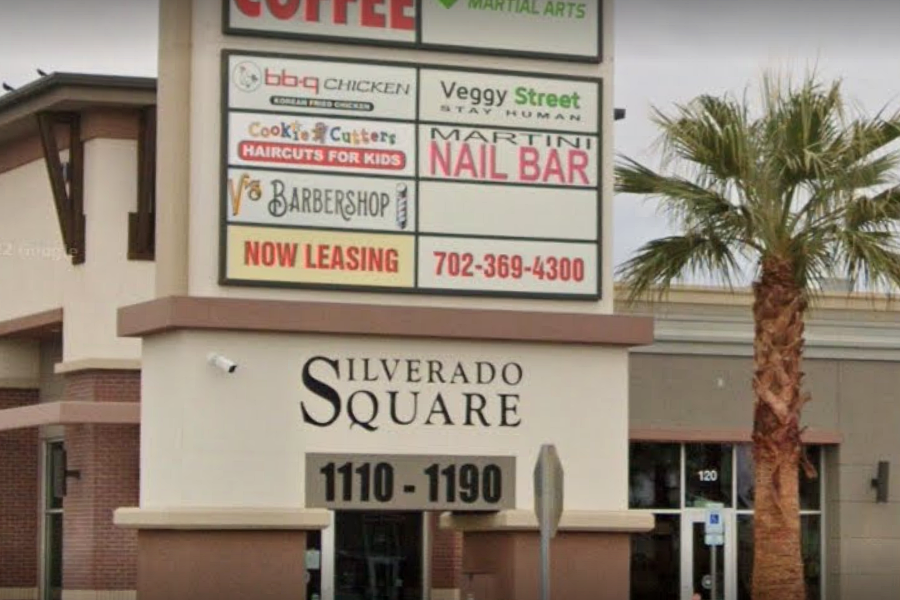 Las Vegas Retail Center Silverado Square Sells for a Reported $24.4 Million to Chicago Landlord
LAS VEGAS, NV – Silverado Square, a 48,500 square-foot retail shopping center in Southern Nevada, has been sold to a major Chicago-based landlord for the sum of $24.4 million.
Silverado Square, originally developed by Scott Godino, has been purchased by Jones Lang LaSalle Income Property Trust as confirmed by the company's spokesperson, with the sale having closed on June 1, according to Clark County property records.
The shopping center – which is almost fully occupied with tenants – located in the southern Las Vegas Valley at Silverado Ranch Boulevard and Maryland Parkway, is adjacent to an intersection with several other retail outlets, including two that have major supermarkets – an Albertsons and a Smith's – as anchor stores.
Jones Lang LaSalle Income Property Trust currently possesses 120 properties across 27 states, which totals over 17.4 million square feet of commercial real estate and approximately 9,700 residential units. The company already owns other commercial properties in Las Vegas, including a northwest valley-based, 190,000 square-foot strip mall purchased in 2017 for $63.5 million.
Shopping centers in Vegas have been a hot commodity amongst investors in recent years, with 18 being purchased in the first quarter of 2022 alone, compared to the 37 that were purchased throughout the entirety of 2021.
It remains to be seen if this high purchase rate endures until the end of the year, however, as rising interest rates on loans are resulting in higher borrowing costs, this could curtail continued investment in commercial real estate, both in Las Vegas and throughout the United States as a whole.
However, reports indicate that rising interest rates could give investors willing to pay cash for their real estate transactions a distinct advantage going forward, given that there will be less competition overall; it remains to be seen how the current economic climate will play out through the remainder of the year.
Shelter Realty is a Real Estate and Property Management Company specializing in the areas of Henderson, Las Vegas and North Las Vegas, NV. Feel free to give us a call at 702.376.7379 so we can answer any questions you may have.