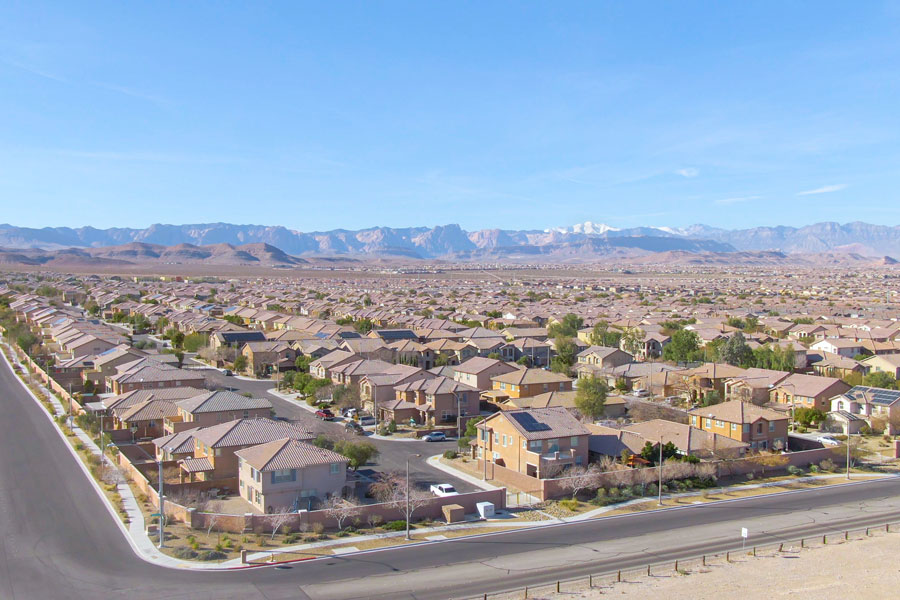 Report: Investor Interest in Las Vegas Region Making Life Difficult for First-Time Homebuyers
LAS VEGAS, NV – First-time homebuyers in Las Vegas are starting to face an uphill battle in some respects. Not only are they competing with ever-rising house prices and increasing interest rates on mortgages, but they are also going head-to-head with one especially difficult adversary: investors with deep pockets and the desire to pay top-dollar for homes they then convert to rentals, something that some families just starting out are unable to match.
With a small amount of inventory – the housing market in Las Vegas currently has just a one-month supply, whereas a six month supply is considered "balanced" – investors are often out-bidding first-time homebuyers by offering all-cash deals and quick closings, something that most sellers are ideally looking for, according to Las Vegas Realtors trade group President Brandon Roberts.
"The first-time buyer is at a big disadvantage," he said. "Sellers want their money with the least amount of contingencies and as fast as possible. You can't really blame them for that."
34 percent of all sales in Las Vegas in May 2022 were all-cash transactions, which represents a 3 percent increase over the same period of time in 2021, which experts say likely means more investors are pouring their money into the Southern Nevada marketplace.
Sometimes these homes are fixed up and flipped for a profit; however, experts say, more often these days they are converted into rentals. Housing of any sort is tight in Vegas these days, but investors purchasing homes from the region's already slim inventory and leasing them out is creating hardship for those seeking a starter home to purchase.
Reportedly, more and more investors – both individuals and corporations – are making buying homes and renting them out a more significant part of their business model, not just in Las Vegas, but across the United States.
In addition, with mortgage interest rates beginning to skyrocket, more and more buyers – especially affluent transplants from neighboring states such as California – are also opting to pay for home with cash in order to avoid expensive financing costs.
But while the percentage of all-cash home purchases in Vegas are creeping up, they are still far below the level they achieved before the mid-2000's recession hit; at that time, approximately 60 percent of all home sales in the region were cash-only affairs.
However, experts are predicting that if another recession hits in the near future – which some economists are saying is indeed possible – the possibility remains that it could benefit homebuyers on a budget, as many investors may feel the need to sell off multiple properties, possibly at discounted prices.
Shelter Realty is a Real Estate and Property Management Company specializing in the areas of Henderson, Las Vegas and North Las Vegas, NV. Feel free to give us a call at 702.376.7379 so we can answer any questions you may have.