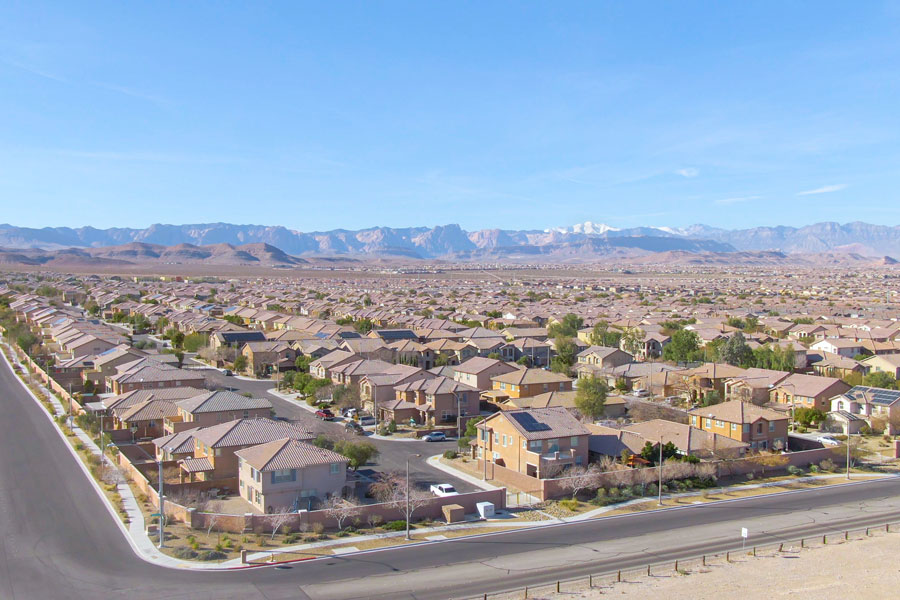 Topaz, Viridian Apartment Complexes in Las Vegas Sell for Total of $129.7 Million
LAS VEGAS, NV – Laguna Point Properties, a multifamily investment company based out of Mission Viejo, California, has announced the purchase of two large apartment complexes in Las Vegas in an off-market transaction worth a total of $129.7 million, giving the company a large foothold in the Southern Nevada rental marketplace.
Topaz and Viridian, two apartment communities that are located adjacent to one another on West Viking Road, were part of the Laguna Point Properties deal. Topaz, constructed in 1985, offers 252 units featuring both one and two bedroom floorplans; Viridian, built in 1981, offers 456 units in the form of studios, one, two, and three-bedroom apartments.
The two Las Vegas acquisitions are part of a larger, multi-state deal on Laguna Point Properties' part; the firm has recently spent the sum of $566 million acquiring not only the two aforementioned complexes in Nevada, but an additional five properties in Los Angeles, California and one in Jacksonville, Florida, for a grand total of 1,945 apartment units overall.
Las Vegas-based property management company Cushman & Wakefield have been tapped by Laguna Point Properties to oversee the Topaz and Viridian, whereas Greystar and ZRS Management will manage the Los Angeles and Jacksonville complexes, respectively.
According to Laguna Point Properties' website, the company's mission "is to opportunistically acquire and renovate class "B" and "C" multifamily assets in the Western and Southeastern United States. The typical acquisition will range from 100 to 500 units and have a price between $15 million and $70 million. The Company and its affiliates have acquired over 6,500 multifamily units, with a current portfolio of 5,200 apartment homes and a total capitalization of $758 million."
It is currently unknown if Laguna Point Properties has any plans to renovate or make any changes to Topaz and Viridian upon taking them over.
Shelter Realty is a Real Estate and Property Management Company specializing in the areas of Henderson, Las Vegas and North Las Vegas, NV. Feel free to give us a call at 702.376.7379 so we can answer any questions you may have.