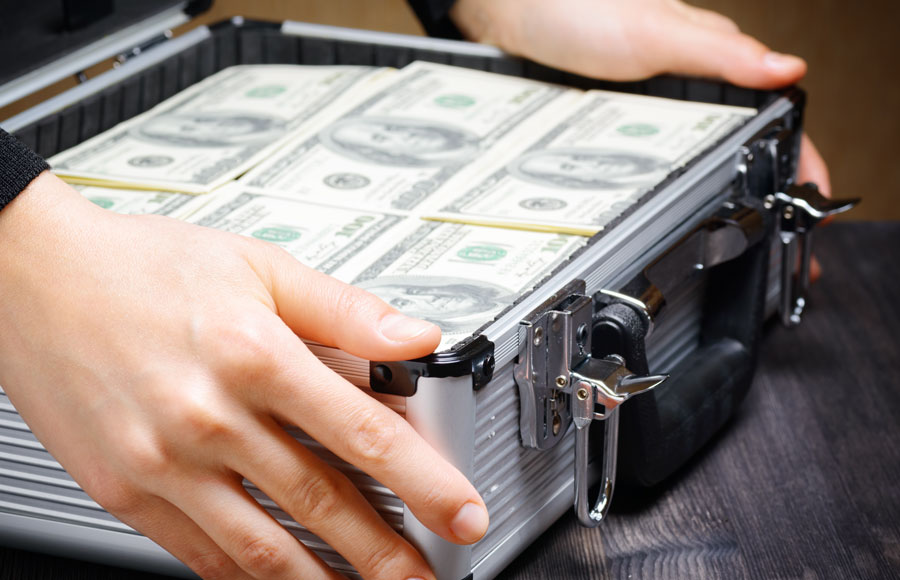 Nearly One-Third of All Southern Nevada Home Sales Paid for in Cash, March Report Shows
LAS VEGAS, NV – A growing number of homebuyers in the Southern Nevada region are paying for their purchases in cold, hard cash as opposed to taking out mortgages, a recent report says, which could be fueled by several factors, including investment and the arrival of affluent transplants from neighboring states.
The Las Vegas Realtors group report released last Wednesday indicates that 32 percent of all property transactions that took place during March 2022 – which includes existing homes, condominiums and townhomes – were paid for in full with cash, which is an increase of 8 percent over the same period of time one year prior.
Experts say there are numerous factors that could be contributing to the increase in cash real estate purchases in Southern Nevada as of late, such as an increase in investors sinking their money into the market. In addition, there has been an influx of new, wealthy residents to the region from neighboring markets such as California, where homes overall are far pricier; after selling of their old homes, these new transplants to Nevada are flush with cash and ready to take advantage of the comparatively lower home prices.
The median price for an exiting home in Las Vegas in March was $460,000 – yet another record amount – and the median price for a condominium or townhome was $270,000; compare that amount to the median home price in Los Angeles, which came in at an astonishing $935,640. With those numbers in mind, it's no wonder that California homeowners are cashing out and fleeing for neighboring states such as Nevada with a lower cost of living.
However, this bump in cash sales, while significant, is nonetheless still less then Vegas' peak rate which in 2013 following the recession, where the number of cash-based transactions hit a whopping 60 percent.
Shelter Realty is a Real Estate and Property Management Company specializing in the areas of Henderson, Las Vegas and North Las Vegas, NV. Feel free to give us a call at 702.376.7379 so we can answer any questions you may have.