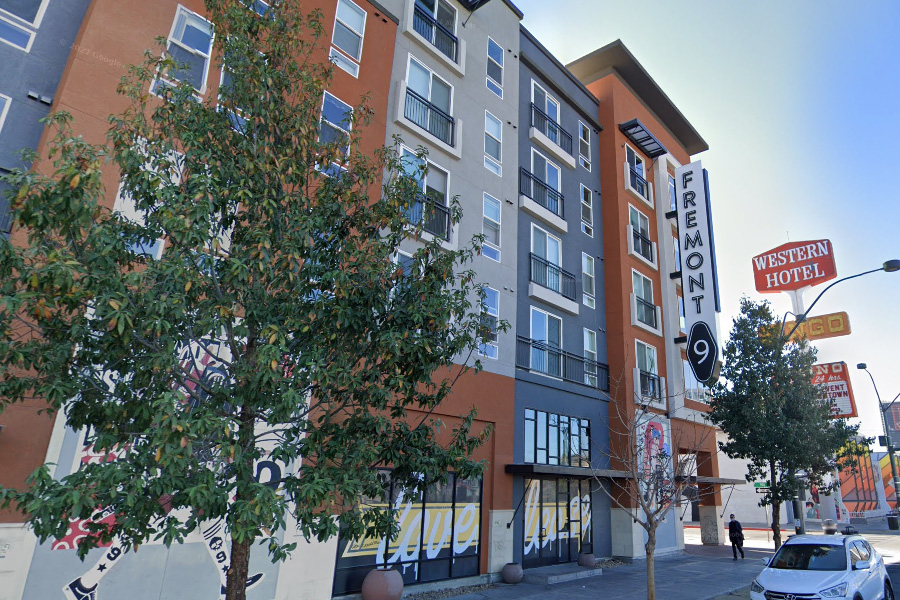 Ritzy Las Vegas "Fremont9" Apartment Complex Sells for $80 Million, to be Rebranded "Ely on Fremont"
LAS VEGAS, NV – "Fremont9," a ritzy apartment complex located in Las Vegas' downtown area which constriction was funded by late entrepreneur and former Zappos CEO Tony Hsieh, has been sold for $80 million and will soon be christened with a new name.
The Calida Group, an apartment developer based in Las Vegas, confirmed that they purchased the 232-unit Fremont9 complex – which was 90.5 percent occupied on the day the deal went down – and news of the sale already has the property "trending upwards," according to Calida co-founder Doug Eisner.
Fremont9 – which is located at 901 Fremont Street at the corner of Fremont and Ninth – will be officially rebranded within the next few months as "Ely on Fremont," Eisner revealed.
When it originally opened in 2018, Fremont9 was the first new, large-scale apartment complex on Fremont Street in a number of years, and is part of a development trend concentrating on Southern Nevada urban-area rental facilities to address housing demand.
The sales price of Fremont9 equates to approximately $344,828 per apartment unit; in 2021, the average per-unit sales price of apartment buildings in the region was $215,151.
Eisner noted that part of the attraction to the purchase of Fremont9 was younger tenants who are "hyper-social" and are looking for apartments close to the many entertainment and restaurants options afforded by the Las Vegas Strip.
During the worst of COVID-19, renters tended to favor suburban rental properties in order to avoid densely-populated areas, but as the pandemic wanes, more and more people are once again looking for rentals amid the hustle and bustle of the city, Eisner said.
The five-story Fremont9 offers numerous amenities for tenants, including a clubroom lounge with billiards, outdoor courtyards with bocce ball and fire pits, a yoga and spin studio, a media lounge and more; in addition, Eisner said that there is also unrented ground-floor retail space that is being converted into live-work units.
Shelter Realty is a Real Estate and Property Management Company specializing in the areas of Henderson, Las Vegas and North Las Vegas, NV. Feel free to give us a call at 702.376.7379 so we can answer any questions you may have.