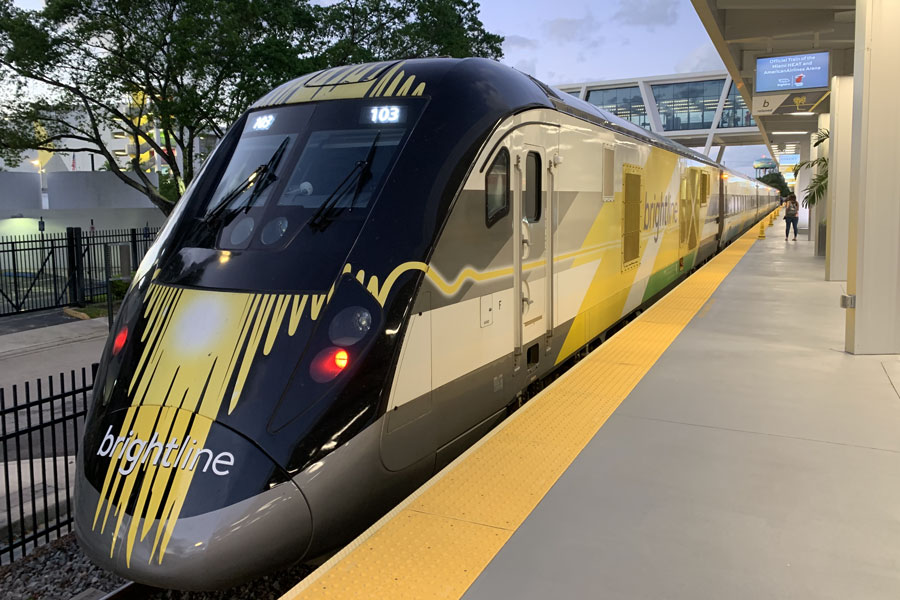 Brightline Announces Las Vegas-to-Los Angeles High-Speed Railway Back on Track, Extension Possibly Included
LAS VEGAS, NV – The oft-delayed Brightline West high-speed railway system between Las Vegas and Southern Los Angeles that has been long-gestating once again is being heralded as back on-track, along with a potential extension into an additional L.A. suburb that would open up an additional region of California to Southern Nevada.
Following a series of delays that, as our last report, had construction slated to begin in 2021, the Miami-based Brightline West – the only private passenger rail company in the country – is now anticipating an early 2023 start on construction which would include an additional 49-mile extension into California's Rancho Cucamonga suburb, pending final federal approval which is expected by November 2022.
This additional extra extension would connect into the original, previously-approved 216-mile railway from California's Victor Valley to Las Vegas and would feature trains that travel between 180 and 200 miles-per-hour. With the Rancho Cucamonga extension – which would connect to downtown Los Angeles via an existing commuter train – the length of the electrified railway leading to Vegas would be extended to a total of 265 miles.
In a statement, Brightline noted that the high-speed railway system between Las Vegas and L.A. would generate jobs, help to reduce pollution, and deliver convenience for commuters.
"Brightline looks forward to working with the Federal Railroad Administration on finalizing the permitting process and making this America's high-speed-rail showcase system," they said. "Brightline West is the most shovel-ready project in the nation and provides the best opportunity for this country to have a new high-speed rail system within the next few years, achieving success for this administration's goals related to jobs, climate and equity."
Currently, the projected launch date of passenger rail service for this line is in 2026, with an estimated total development cost of $8 billion. The finished rail line would result in a 34-mile stretch of track in Nevada running along Interstate 15, ending at a station located on the south end of the Las Vegas Strip.
Shelter Realty is a Real Estate and Property Management Company specializing in the areas of Henderson, Las Vegas and North Las Vegas, NV. Feel free to give us a call at 702.376.7379 so we can answer any questions you may have.