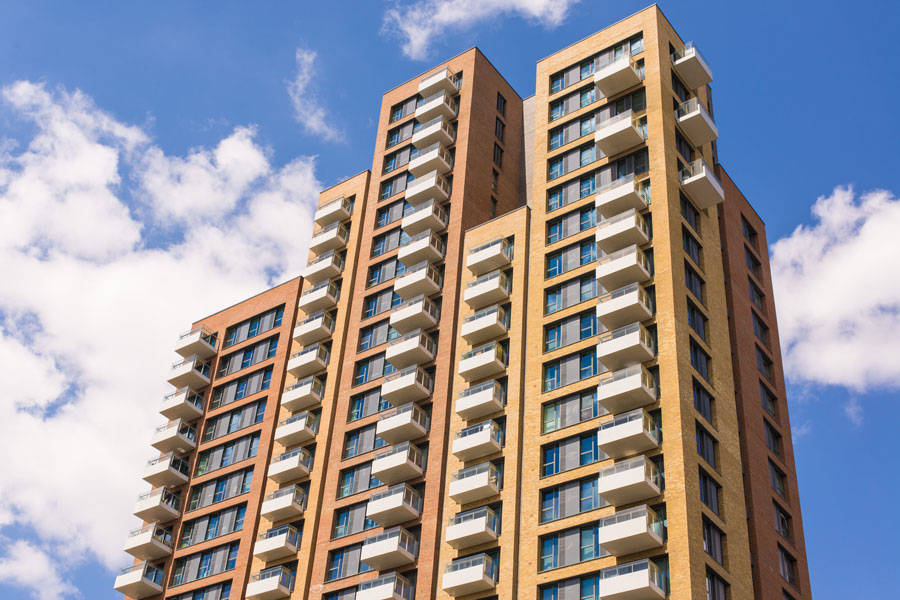 2021 Las Vegas High-Rise Marketplace More Than Doubles Sales; Had Dropped Every Year Until 2021 Turnaround
LAS VEGAS, NV – With all of the real estate milestones that occurred in Las Vegas over the course of 2021 – perhaps one of the unlikeliest years for this to have taken place, given the ongoing COVID-19 pandemic – the local high-rise condo marketplace is yet another aspect of this industry that broke records over the course of last year.
Las Vegas' high-rise market saw itself break its all-time record in 2021, recording more than twice the sales than it did in 2020; in addition, the highest price ever paid for an individual unit was eclipsed in 2021 as well with the $16.25 sale of a condominium at The Martin, a luxury tower located in Paradise, Nevada.
2021 represents an amazing about-face for Las Vegas' high-rise industry after it sank to concerning lows in 2020 due to the pandemic; that year, high-rise condo sales dropped 18 percent to 584, whereas that number had been 692 in 2019. The reasoning for the decrease year-to-year was attributed to buyers purchasing more homes in an attempt to isolate themselves during the peak of COVID-19, eschewing densely-populated high-rises.
However, 2021 saw all that change once vaccinations were rolled out, and the many amenities that high-rise condos offer for tenants – such as pools, gyms, spas, salons, restaurants, retail, and more – proved to be very attractive, especially for those weary from long-standing lockdowns.
Las Vegas saw 1,321 condo sales in high-rises of five stories in 2021, a number which waylaid the previous record-holding year of 2017, when 970 condos were sold; every year forward, that number had dropped annually until 2021's turnaround.
In addition, a report that tracks 21 high-rises along and near Las Vegas Boulevard and downtown, One Queensridge Place in the west valley showed 1,161 sales in 2021, up from 505 in 2020 and 607 in 2019. The average price paid for a unit in one of those 21 high-rise towers in 2021 was $561,252.
High-rise condos are expected to continue to be red-hot going into 2022, although the buying frenzy in 2021 means there are far fewer units on the market this year; currently, reports say that just 228 units were listed at the end of 2021, averaging in price at $1.15 million.
Shelter Realty is a Real Estate and Property Management Company specializing in the areas of Henderson, Las Vegas and North Las Vegas, NV. Feel free to give us a call at 702.376.7379 so we can answer any questions you may have.