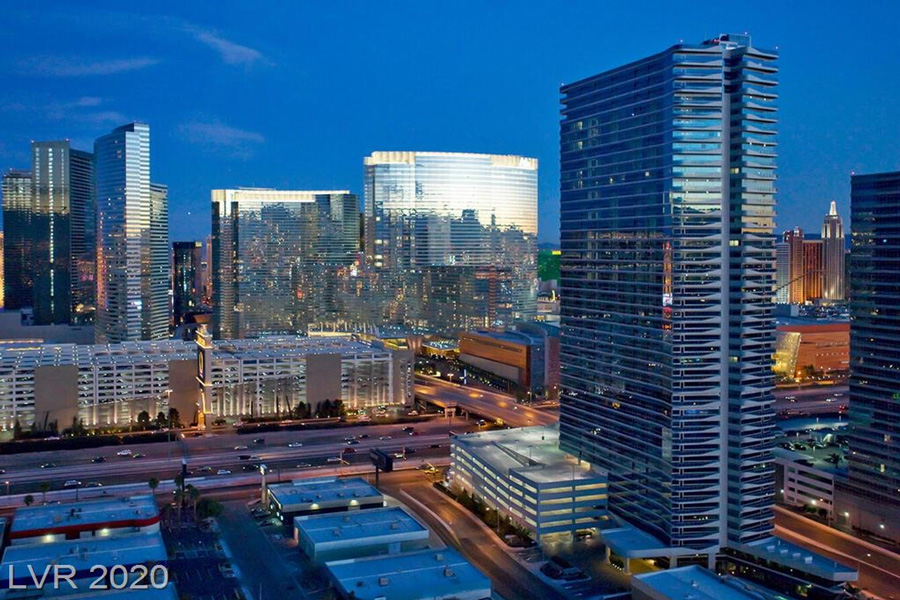 Penthouse Located at Las Vegas' The Martin Lists for Potentially Record-Breaking $18 Million
LAS VEGAS, NV – According to reports, The Martin, a luxury high-rise condominium tower located on Dean Martin Drive in Paradise, has listed its 45th floor penthouse on the open market for a whopping $18 million, a potentially record-setting sum in Las Vegas if the residence actually ends up selling for that amount.
The penthouse, which comprises the entire 45th floor, boasts 12,940 square-feet in space and has five bedrooms, eight bathrooms, Venetian plaster walls, custom-made furniture in every room, and 30 television sets. There is also 2,000 square-feet of balcony space with four terraces, which offers a stunning 360-degree view of the entire Las Vegas valley, reports say.
It also comes packed with numerous high-end amenities, such as a professional gym, steam room, sauna and cold plunge. It also comes well equipped for entertaining guests, featuring a catering kitchen, private wine room, bar, game room and theater.
The centerpiece of the penthouse, however, is a custom circular fish tank that has a bed situated in the center where you can kick back, relax, and watch the fish.
The owner, whose name has not been revealed, reportedly purchased the penthouse in 2016 for $4.25 million, and then put approximately another $12 million into it. Reportedly, the owner has already received several offers from out-of-state buyers and it is expected that it will be sold within a few months, if not sooner.
While home sales and apartment rentals overall have recently seen excellent growth in the Southern Nevada region, the high-rise condominium market actually saw sales drop 17 percent from one year ago and prices dropped double-digit percentages since the arrival of the COVID-19 pandemic.
The current record holder for penthouse sales belongs to Phil Maloof's 58th floor residence at The Palms, which sold for $12.5 million in 2019.
Shelter Realty is a Real Estate and Property Management Company specializing in the areas of Henderson, Las Vegas and North Las Vegas, NV. Feel free to give us a call at 702.376.7379 so we can answer any questions you may have.