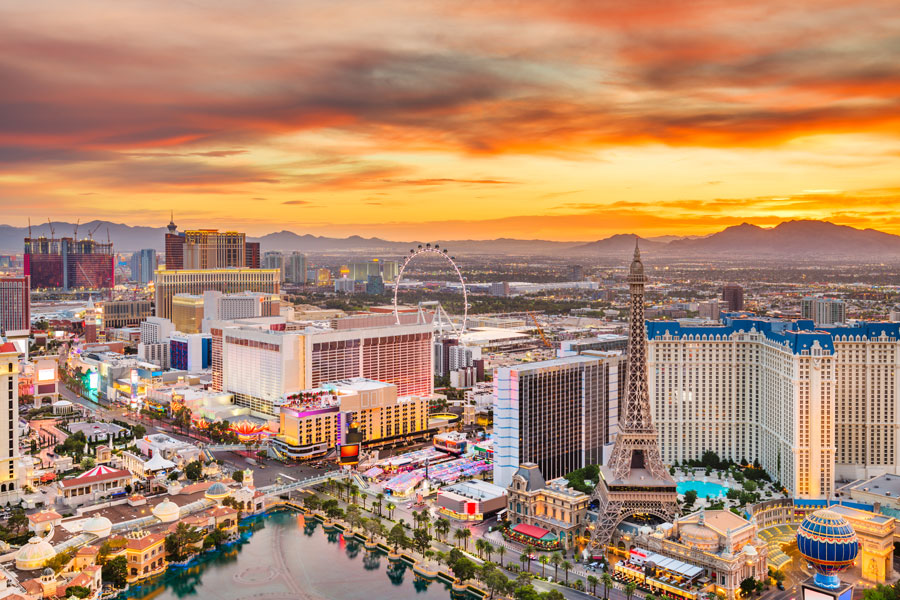 Despite Lasting Effects Of Pandemic, Home Sales In Vegas Reach All-Time High in 2021
LAS VEGAS, NV – 2021 was many things to many people, but for Southern Nevada, it represented the all-time record-setting year in the region's real estate history, despite the lasting effects of the COVID-19 pandemic upon its economy still being felt to this day.
A record 50,010 residential properties – encompassing houses, condominiums, and townhomes – were sold in Las Vegas in 2021, which is a jump of 21.5 percent from the year before.
In December, the median sales price of previously owned single-family homes reached a never-before seen $425,000 – an increase of 1.2 percent over November's record, and 23.2 percent year-over-year – with 3,178 single-family homes purchased.
The previous all-time high for home sales in Las Vegas was originally sent back in 2011, and that number was 2,000 homes less than the record set in 2021; experts called what was achieved last year in "remarkable," considering the fact that these records were set in the midst of a pandemic, during a period where local home prices have never been higher and the supply never lower.
The COVID-19 pandemic contributed to high unemployment rates throughout Las Vegas – 33 percent of the workforce was unemployed in spring 2020 – but despite an early hit the real estate market rebounded far faster than experts had expected, driven in-part by super-low mortgage rates that allowed buyers to get the very most for their money.
As for sellers of Las Vegas homes, most were inundated with offers, and many sold at or even well above their respective asking prices; median sales prices often set new records nearly every month. Buyers jockeying to purchase newly-built homes, due to fierce demand, were often forced to join waiting lists and at times even drew names for the chance to submit a bid on a home.
The real estate market in Las Vegas is mainly driven by single-family homes, but demand increased for attached dwellings during 2021 as well; condos and townhomes also set records last month, with the median sales prices of both hitting $242,000, a 30.1 percent year-over-year increase. Who knows what 2022 will bring?
Shelter Realty is a Real Estate and Property Management Company specializing in the areas of Henderson, Las Vegas and North Las Vegas, NV. Feel free to give us a call at 702.376.7379 so we can answer any questions you may have.