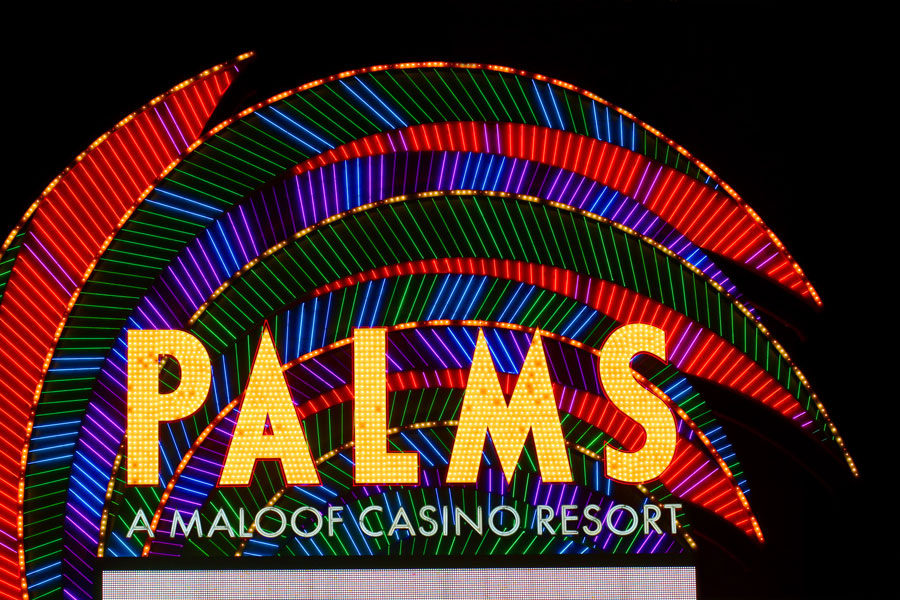 The Palms Las Vegas, Closed Since 2020, Announces Reopening Under New Ownership
LAS VEGAS, NV – The Palms Casino Resort, which has sat closed and unused near the Las Vegas Strip since closing due to the COVID-19 pandemic in March 2020, has announced that it will now be reopening in 2022 under new ownership.
The Palms, which originally opened for business in November 2001, catered to local residents and tourists, in addition to becoming popular among celebrities and young adults. It opened with a casino, restaurants and nightclubs, and a 42-story hotel. Over the years numerous additions were added, including a second tower, a recording studio, a movie theater, a music venue, and a high-rise condo hotel.
Nevada state government ordered casinos to close in March 2020 due to the COVID-19 pandemic, but while casinos were allowed to begin reopening a few months later, the Palms remained closed while then-owner Red Rock Resorts waited for the local economy to improve.
In May 2021, Red Rock announced that it would be selling The Palms to the San Manuel Band of Mission Indians – a federally recognized tribe of Serrano people in California – for $650 million in cash. The deal is still pending due to regulatory approval, but is expected to be finalized by the end of the year.
The San Manuel Band of Mission Indians anticipates reopening the resort in 2022, with a greater emphasis being placed upon gambling as opposed to nightlife, with the core demographic still being local residents.
The resort – which had a $600 million renovation in 2019 – located just west of I-15 near the Las Vegas Strip and features a casino, approximately 700 hotel rooms, and suites, a variety of restaurants, meeting and convention spaces, a 2,500-seat theater, a pool, and spa, other numerous other amenities.
Shelter Realty is a Real Estate and Property Management Company specializing in the areas of Henderson, Las Vegas and North Las Vegas, NV. Feel free to give us a call at 702.376.7379 so we can answer any questions you may have.