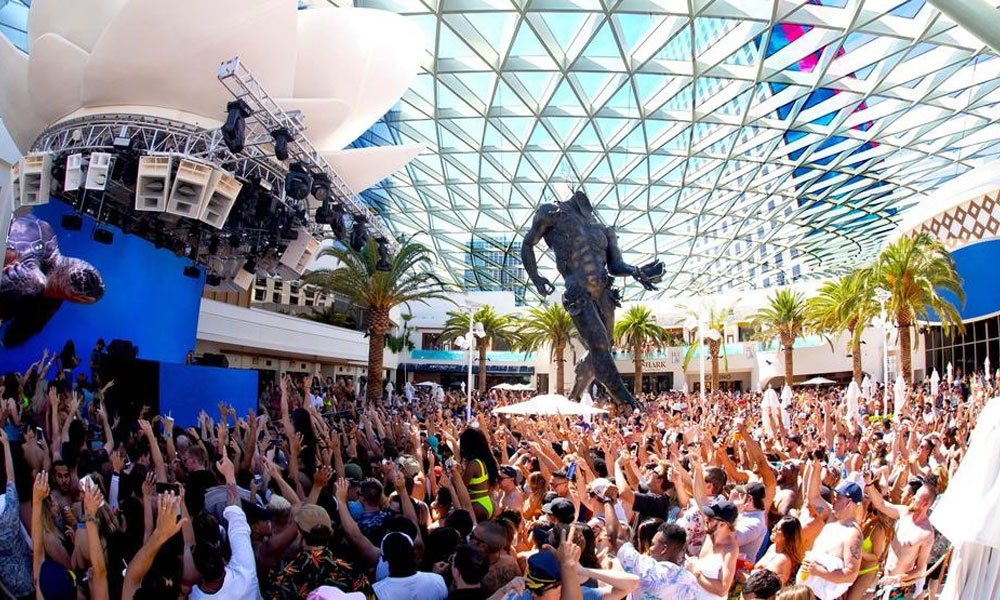 Palms Casino Resort to Construct "Climate-Controlled Domed" Venue; Will Open for "Cardi B" Hosted Halloween Event
LAS VEGAS, NV – The Palms Casino Resort has announced that they will be constructing an elaborate climate-controlled dome over one of their outdoor pool areas in order to provide a venue for year-round outdoor partying – known as "day-clubbing" – for their many guests, reports say.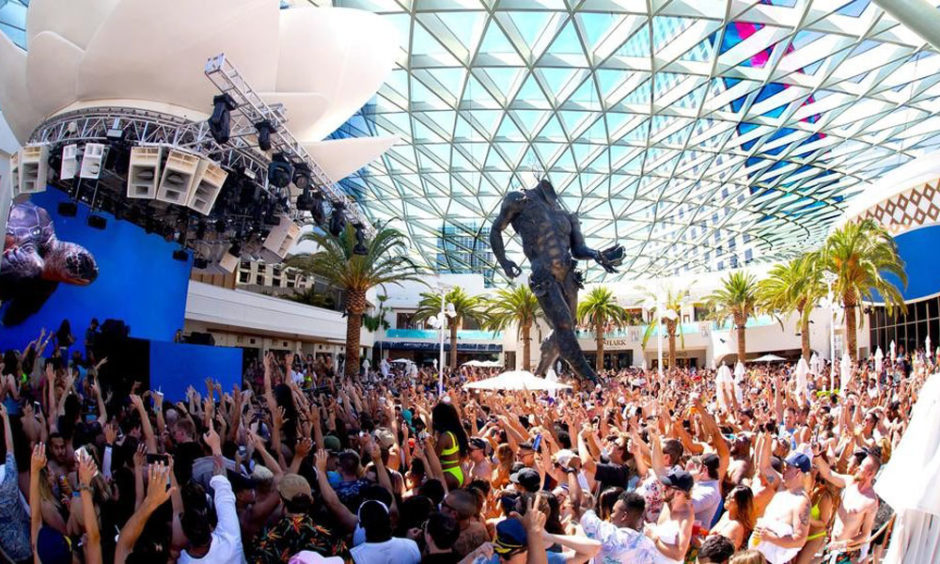 Known as the "KAOS Dome," the Palms Casino Resort will be building a frame and transparent panels around one of their swimming pools and its surrounding cabanas; the venue will be tied into the resort's KAOS Dayclub and Nightclub venue by both name and design aesthetic, according to recent announcements. The structure is slated to be approximately 70 feet in height and will be built around a 60-foot tall sculpture by artist Damien Hirst entitled "Demon wit Bowl."
Palms Casino Resort – owned by Station Casinos – is located near the Las Vegas Strip, has 703 rooms and suites, and contains 95,000 square-foot casino, recording studio, Michelin-starred restaurant and 2,500-seat concert theater. The resort's Fantasy Tower is also home to several nightlife venues including Moon Nightclub and The View. The tower holds what are known as the Sky Villas and Fantasy Suites, which are some of the most expensive hotel suites in the world. The two-story Sky Villa on the top floor, billed at US $40,000 per night, is listed at number 5 on the World's 15 Most Expensive Hotels, according to reports.
The pool area that will be converted into the KAOS Dome will be closed on September 15 to accommodate construction and remodeling efforts, and is slated to re-open by October 31 – Halloween – for a celebratory "Demon Dome" party, as which rapper Cardi B is expected to entertain attendees.
The Palms Casino Resort first broke ground in July 2000; construction was completed on September 26, 2001, and the resort opened for business on November 15, 2001. In May 2016, Station Casinos purchased the Palms from the Maloof family – the original owners – for $312.5 million.
Shelter Realty is a Real Estate and Property Management Company specializing in the areas of Henderson, Las Vegas and North Las Vegas, NV. Feel free to give us a call at 702.376.7379 so we can answer any questions you may have.