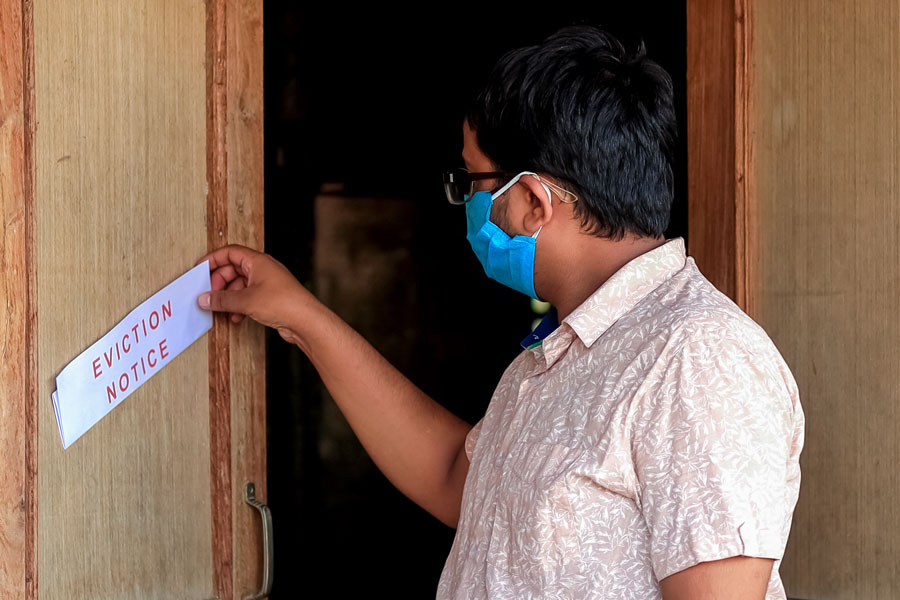 After End of Eviction Moratorium, Evictions in Las Vegas Quadruple Since 2020
LAS VEGAS, NV – Since the end of the eviction moratorium in Las Vegas on May 31, 2021 – which was originally set in-place during the COVID-19 pandemic – Las Vegas has since seen a significant spike in evictions for a number of different reasons, but primarily for nonpayment of rent for an extended period of time.
While some of these evictions are due to genuine financial hardship brought about by the pandemic, reports indicate that many of these were due to tenants "gaming the system" by claiming hardship when none actually existed.
In September 2020, the Las Vegas Metropolitan Police Department reported 800 eviction notices were served, along with 395 lockouts; these took place while the eviction moratorium was still in-place. It should be noted that while the moratorium forbade evictions due to financial issues encountered due to the pandemic, other reasons for an eviction – such as destruction of property or being judged to be a threat or nuisance to your neighbors – remained valid.
In September 2021 – after the eviction moratorium had ceased – police reported that the number of evictions on record effectively quadrupled, with 1,168 for eviction notices served and 1,482 lockouts having been carried out.
Some of these tenants, however, are able to remain in their residences due to Nevada Assembly Bill 486, which states that someone cannot be evicted if they have a pending application for rental assistance through programs such as the CARES Housing Assistance Program (CHAP). However, if an application is not pending, Bill 486 does not apply and the eviction can go forth.
The COVID-19 pandemic caused untold hardship not just for renters in Las Vegas – as well as nationwide – but also for landlords, many of whom were forced due to eviction moratoriums on both a federal and local level to allow tenants who were not paying any rent to nonetheless live for months in their properties, essentially for free.
Shelter Realty is a Real Estate and Property Management Company specializing in the areas of Henderson, Las Vegas and North Las Vegas, NV. Feel free to give us a call at 702.376.7379 so we can answer any questions you may have.