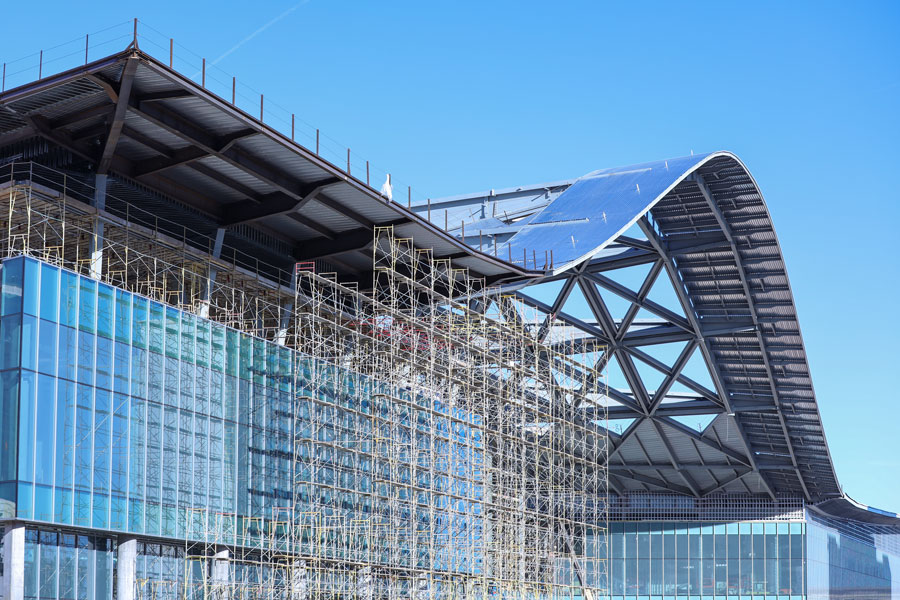 Development of "One of a Kind" Majestic Las Vegas Hotel Slated to Begin in 2022; Prices of Suites Will Start at $10 Million
LAS VEGAS, NV – After numerous delays, the construction of the Majestic Las Vegas – a new hotel located just off the Las Vegas Strip – is slated to have its groundbreaking in early 2022 according to the hotel's website, which touts the facility as being a "one of a kind" non-gaming, non-smoking, ultra luxury resort.
The hotel, which will cost $850 million, will be located on the site of the Clarion Hotel on Convention Center Drive, across from the newly expanded convention center. The Clarion was purchased in 2014 by developer Lorenzo Doumani, who eventually tore the hotel down nine months later in anticipation of developing the Majestic on the property.
Originally, the Majestic was to have been completed in the summer of 2021, but ran into numerous delays. However, even with the announced early 2022 starting date, the developer anticipates the project being completed by late 2024.
Once completed, the Majestic – which will be developed by Lorenzo Doumani's Majestic Resorts – will feature 720 rooms and will not have gambling or smoking allowed on the premises. According to the five-star hotel's website, it has been designed by renowned architect Paul Steelman and will have six "extraordinary" freestanding restaurants, 270,000 square feet of Corporate Sky Suites located on the tower's top ten floors, and an "all encompassing" medical wellness spa and fitness facility that will be "amongst the finest of its kind anywhere in the world."
"I think what's not here; what's lacking is a high-end boutique, non-gaming, non-smoking, ultra-classy sophisticated kind of place and that's what we're going to do," he said.
Prices of suites will start at $10 million, reports say, with Doumani – who originally officially announced the project in 2019 – saying that the Majestic is something different for Las Vegas, which is exactly what the city needs at this point in time.
Shelter Realty is a Real Estate and Property Management Company specializing in the areas of Henderson, Las Vegas and North Las Vegas, NV. Feel free to give us a call at 702.376.7379 so we can answer any questions you may have.