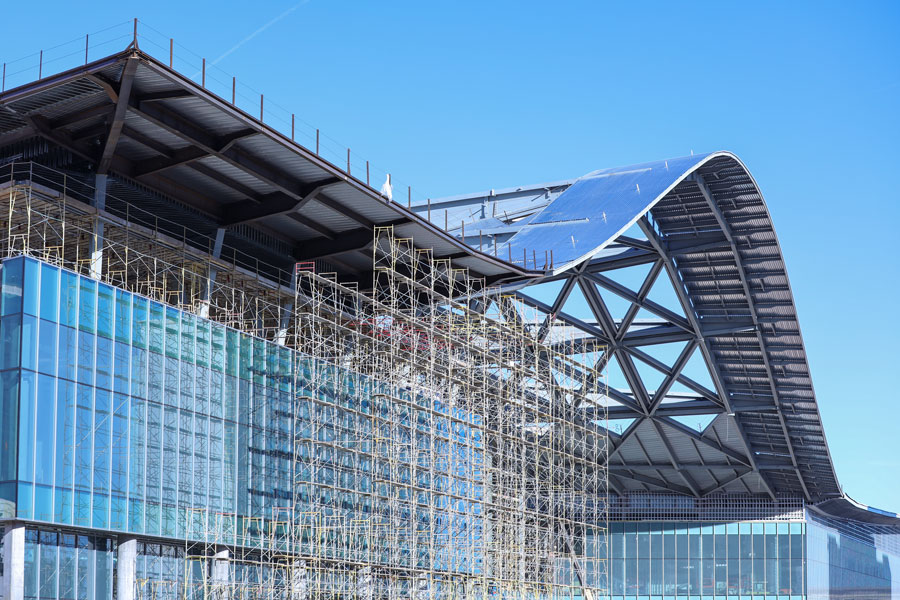 Majestic Las Vegas Groundbreaking Set for July with Anticipated Completion in 2024
LAS VEGAS, NV – According to reports, the date for the official groundbreaking of the Majestic Las Vegas hotel will take place in July, with developer Lorenzo Doumani eyeing an anticipated completion date in 2024.
The Majestic Las Vegas will be built at the six-acre site of the former Clarion hotel, which was imploded in 2015. The project was originally approved in 2019, but faced numerous hurdles and delays due to the ongoing COVID-19 pandemic.
With a whopping $850 million price tag, the Majestic is slated to be a 45-story high-rise consisting of 720 rooms with numerous amenities for guests, including all-purpose space for conventions and meeting rooms as well as restaurants and a wellness/medical spa that would be able to offer physical examinations as well as professional advice on diet and exercise.
The property will also include 35 top-floor, customizable corporate suites that can be utilized as conventions or showrooms, which will range in price from $10 million to $100 million.
What sets the Majestic apart, however, is the fact that it will be an example of a rare non-gaming hotel in Las Vegas, with the focus being put on health instead; numerous amenities focusing on well-being and exercise will be available, from yoga, spin classes to nutritional consultants and medical spa facilities.
"It is time for Las Vegas to provide a luxury option for those who visit our city who want something that is non-gaming," Lorenzo Doumani said in a statement.
The Majestic was originally announced by Doumani in 2004 as a 42-story condominium tower located on a separate property and accompanied by Hilton's Conrad Las Vegas; however, it was redesigned numerous times over the course of several years until Hilton pulled out of the project in 2007.
Shelter Realty is a Real Estate and Property Management Company specializing in the areas of Henderson, Las Vegas and North Las Vegas, NV. Feel free to give us a call at 702.376.7379 so we can answer any questions you may have.