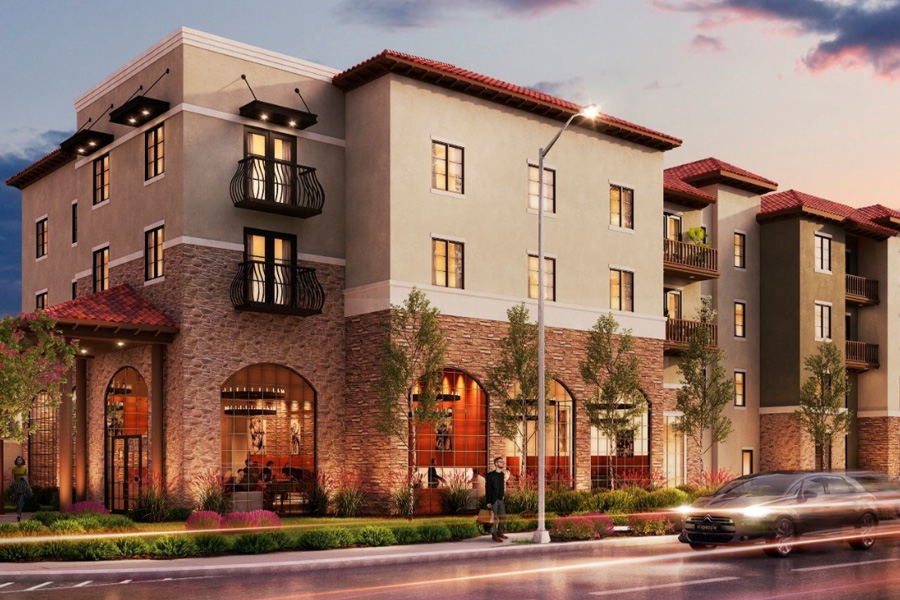 Atlanta Developer Building Upscale Apartment Complex in Southern Las Vegas Valley
LAS VEGAS, NV – The southernmost edge of the Las Vegas Valley is going to be the recipient of a new upscale apartment complex, compliments of a developer hailing from Atlanta, Georgia that had previously opened another rental property across town during the early stages of the COVID-19 pandemic.
Wood Partners is currently in the process of building a new 228 unit project – dubbed Alta Southern Highlands, which broke ground in August 2020 – situated in proximity to the M Resort, located off Southern Highlands and St. Rose parkway, which is slated to be completed and open their doors for business in early 2022.
According to the company's website, Alta Southern Highlands will possess "next-level finishes" and numerous high-end amenities for residents, including a game lawn, a fitness facility with yoga studios, and more.
The project, upon completion, will no doubt help to address the intense demand in the Las Vegas Valley for rental apartments; during the pandemic, many people moved into the valley – especially from out-of-state – to work remotely while taking advantage of the lower cost of living the area afforded.
However, soon rental space became harder and harder to come by, and correspondingly, rents began to climb in response to the demand; in August, the average rent of a home in Las Vegas was $1,718, which represents a 25 percent increase over the same period of time one year prior.
According to a report released by listing website Zillow, the degree of rent growth in Vegas was the fastest among the 50 metro areas that they examined; projects like Alta Southern Highlands will help to address the demand for rental properties in the region, in addition to stabilizing prices that so far are raising affordability concerns among local residents.
Wood Partners also built a 347-unit apartment complex that is currently completed and open in Henderson, called Alta NV.
Shelter Realty is a Real Estate and Property Management Company specializing in the areas of Henderson, Las Vegas and North Las Vegas, NV. Feel free to give us a call at 702.376.7379 so we can answer any questions you may have.