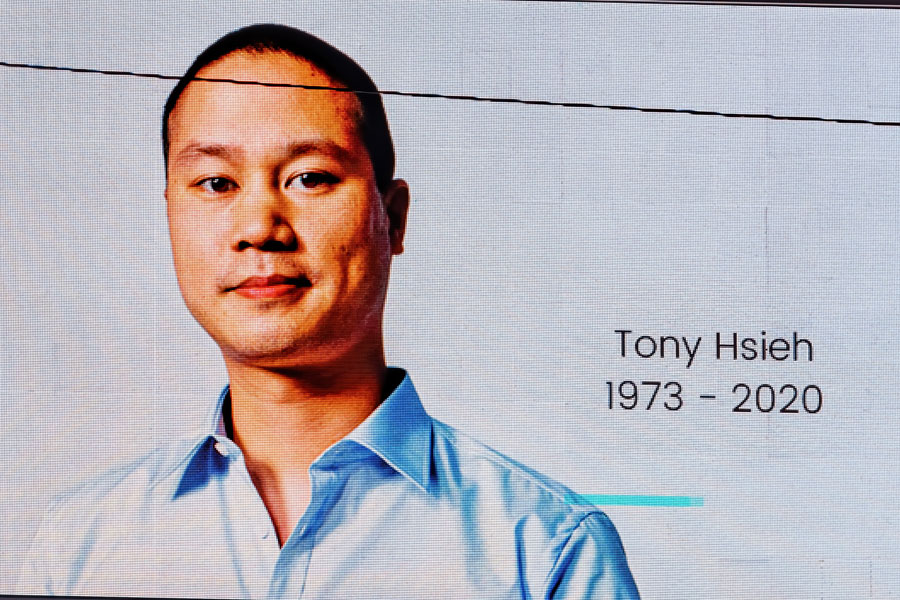 Estate of Zappos' Late CEO Tony Hsieh Selling Lavish Las Vegas Home for $2 Million
LAS VEGAS, NV – The estate of Tony Hsieh has put the late Zappos CEO's 1970's-style Las Vegas estate on the market for a whopping $2 million, following the recent news that much of his Las Vegas real estate empire has been listed on the open market by his family, totaling nearly 100 properties throughout the downtown area.
Hsieh had passed away in November at the age of 46 due to injuries suffered in a Connecticut house fire and had no will before his death, reports say.
For two decades, Hsieh – who was worth hundreds of millions of dollars at the time of his death – headed up retail giant Zappos before selling it to Amazon in 2009 for over $1 billion; he later retired as CEO in August 2020. He is also credited for having pledged $350 million to the renovation and revitalization of Downtown Las Vegas.
Scotch 80s, the neighborhood where Hsieh's former estate is located, was originally developed in the 1950's and 60's, and was known for its elaborate luxury homes.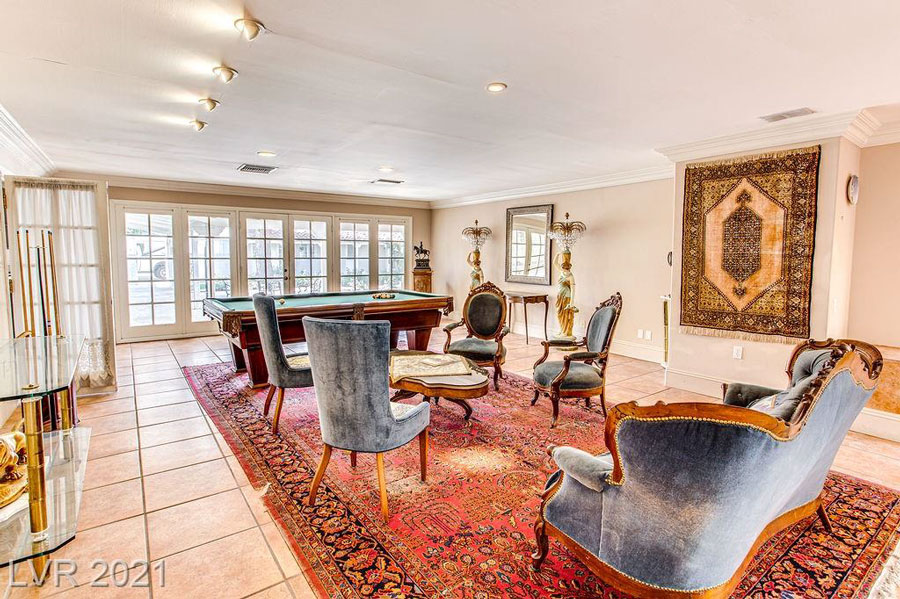 Hsieh first purchased the 14,336 square-foot Scotch 80s residence in 2012 for $1.5 million shortly after his Amazon sale. The estate – originally constructed in 1977 – 1250 Shadow Lane still retains its original charm and design aesthetic, and features seven bedrooms, 15 bathrooms, and is noted for its huge, open-design living spaces and dormitory-style bedrooms. In addition, it also boasts an apartment situated above the garage and several additional bedrooms in a separate carriage house.
Hsieh clearly had no issues entertaining guests in the estate's large in-ground pool and golf putting green, or wowing them with the home's many amenities, such as crystal chandeliers, large columns, fleur de lys embellishments, delicate stained-glass windows, and gold leafing.
In addition to his Las Vegas estate, Hsieh also spent a great deal of time living in a 240-foot Airstream trailer he had developed, located in Las Vegas' downtown, as well as Park City, Utah, luxury home.
Shelter Realty is a Real Estate and Property Management Company specializing in the areas of Henderson, Las Vegas and North Las Vegas, NV. Feel free to give us a call at 702.376.7379 so we can answer any questions you may have.