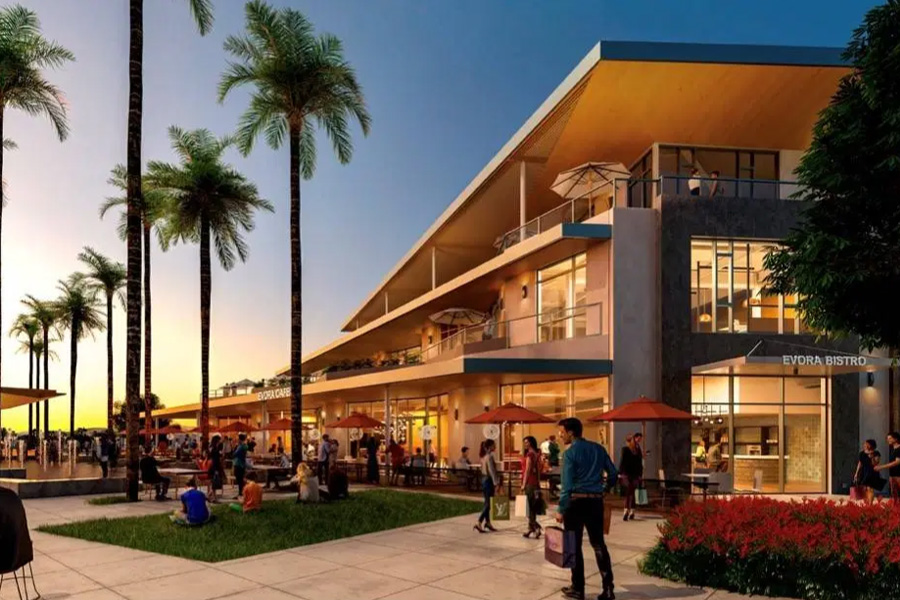 Developer to Build $500 Million Mixed-Use Campus in Southwest Las Vegas Valley
LAS VEGAS, NV – The Southwest Las Vegas Valley will be seeing a new $500 million mixed-use campus being constructed in the near future, situated upon an area that was previously home to an aborted attempt at development after the mid-2000's economy crash that has sat vacant ever since.
The project, dubbed Evora, is slated to be developed by Joe Sorge, whose resume features ownership of a gene analysis company and a producer's credit on a Netflix comedy – unusual credits for someone looking to develop a mixed-use real estate venture – and will feature apartments, office space, and restaurants.
Evora will be located on a 42-acre plot of property on Buffalo Drive between Post Road and Patrick Lane, and construction is already in the works. Once completed – which Sorge has stated will take approximately five years – the campus will boast an apartment complex with 1,343 units, 240,000 square feet of commercial space, and underground parking garage.
Sorge indeed possesses experience in the apartment complex development game; he previously was responsible for building Evo, a luxury apartment complex that he sold for over $100 million prior to the arrival of the COVID-19 pandemic.
With the demand for rental properties ever-increasing in Las Vegas as the city's economy continues to recover from both the recession and the pandemic, more and more developers are getting in on mixed-use projects; UnCommons, also being constructed in the southwest valley, will offer 40 acres of apartments, restaurants, and office space.
However, despite the recent increase in investment in mixed-use properties in Las Vegas, these ventures are typically more difficult to acquire funding for, Sorge said, and there are other hurdles to overcome as well once the project has been completed, including difficulty leasing units if the economy hasn't recovered causing tenants to go bankrupt and not pay rent.
However, Sorge is forging ahead despite the risks, and has noted that Evora will offer a "resort lifestyle" for tenants, with apartments from 700 to 1,500 square feet and rents from $1,600 to $3,200 a month and numerous amenities that will include a 1-mile perimeter walking trail, saunas and steam rooms, pickleball and tennis courts, and a yoga studio.
Shelter Realty is a Real Estate and Property Management Company specializing in the areas of Henderson, Las Vegas and North Las Vegas, NV. Feel free to give us a call at 702.376.7379 so we can answer any questions you may have.