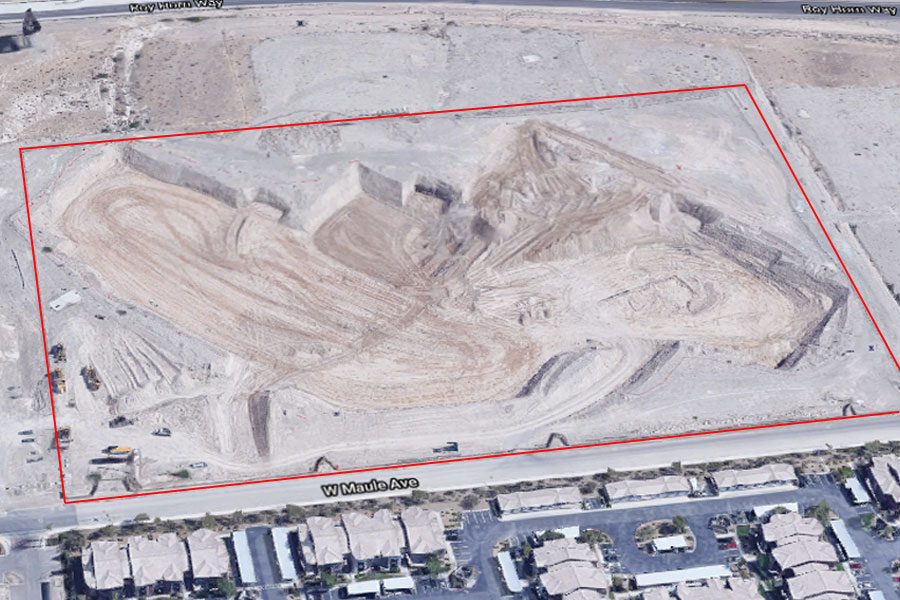 Developers Announce Plans to Construct $200M High-Rise Apartment Complex in Southwest Las Vegas
LAS VEGAS, NV – A developer has announced plans for a $200 million high-rise apartment complex that is slated to be built in southwest Las Vegas, right on the great big empty hole that was left by a previous developer that had the very same idea – albeit unrealized – over 15 years ago.
Tim Deters, founder of Tru Development Company, recently noted that he is planning to obtain a nearly $200 million loan in October to cover the costs of developing the mammoth project, which is planned to take the form of a huge, 614-unit rental complex.
Current plans for the project involve construction on an underground parking garage, which is slated to be completed first, with work on the apartment units – which will be completed in several phases – then starting immediately upon the garage's completion.
The complex will feature numerous amenities for tenants when finished, including a 12,000-square-foot clubhouse, a high-end gym, a pool area with cabanas, a beer garden, and an outdoor workout facility.
The property, located south of the 215 Beltway at 8030 West Maule Avenue between Buffalo Drive and Cimarron Road, was originally acquired by developer Rodney Yanke during the mid-2000s, who had planned to build an apartment complex called the Spanish View Tower. However, the project never came to fruition; after the site was excavated and work on a parking garage begun, the project ended up going into bankruptcy and has sat vacant ever since.
In 2012, investor Jack Woodcock partnered with Deters to acquire the property and plans slowly came together that culminated with the recent development announcement. Deters noted that he took on this project because rentals in Las Vegas are still in very high demand, and that developers are not churning out units fast enough to meet it.
Recently skyrocketing construction costs, coupled with demand, have also caused rents in Vegas to steadily climb; the average rent in Southern Nevada jumped 23 percent in July 2021 when compared to the same period of time one year ago, whereas the average year-over-year increase nationally was 9 percent.
Shelter Realty is a Real Estate and Property Management Company specializing in the areas of Henderson, Las Vegas and North Las Vegas, NV. Feel free to give us a call at 702.376.7379 so we can answer any questions you may have.