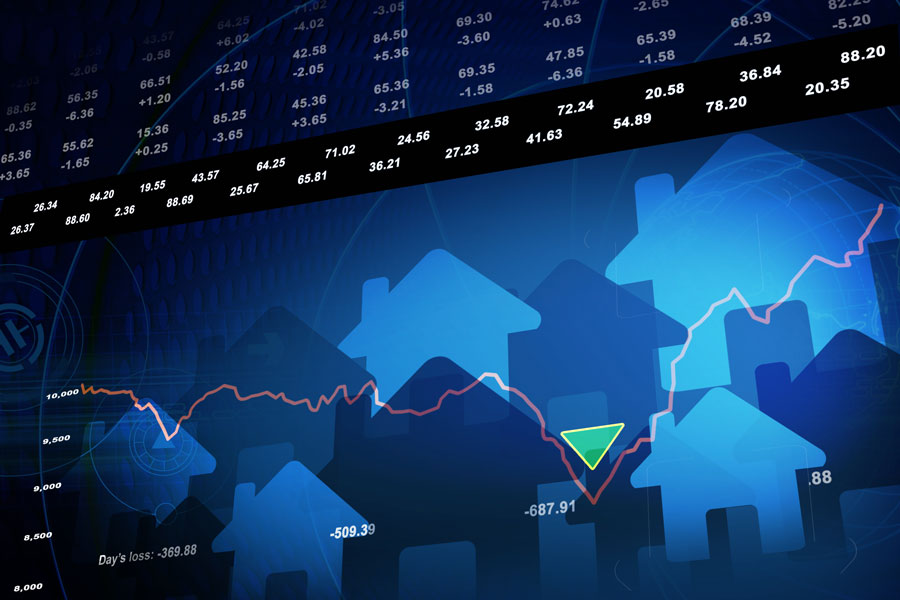 Las Vegas Housing Prices Set All-Time Record, Shoot Past $400K for First Time Ever
LAS VEGAS, NV – The Las Vegas housing market continues to astound, as a unique, all-time record was set last month; the price of previously owned single-family homes shot past the $400,000 mark, a boon for sellers but a sign that has some buyers worrying that they may be priced out of the market if this trend continues.
In July, the median sales price of pre-owned, single-family houses in Las Vegas – making up the vast majority of the real estate marketplace – hit $405,000, which represents a 2.5 percent increase from the last record high achieved in June, and a 22.7 percent jump from July 2020, reports say.
3,352 houses were sold in July, which was a drop of 5.4 percent from the month before, but a small increase of 0.8 percent from July 2020. And while the amount of available homes on the market increased from June to July, the overall inventory remained low, leading to a continuing increase in prices.
Reports indicate that 3.007 houses were available for sale on the open market at the end of July, representing a 22.5 percent increase from the previous month but a 37.4 percent decrease year-to-year.
The housing market in Las Vegas has been a hotbed of activity in recent months, with demand essentially outstripping inventory and leading to skyrocketing prices, fueled by low interest rates on home loans that have allowed buyers to indulge themselves at times. Competition has been fierce as a result, with interested parties – many coming from neighboring states – dog-piling on attractive home prospects and routinely paying over the asking price in order to get the upper hand on other potential buyers.
As a result of this activity, home builders and sellers alike have regularly been increasing their prices in order to take advantage of the intense demand, often putting interested buyers on waiting lists and sometimes even accepting bids for properties, experts say.
However, this highly-competitive marketplace is unfortunately serving to price some first-time buyers out of the running for home purchases, forcing them to make do with rentals homes or lower-priced condos.
Shelter Realty is a Real Estate and Property Management Company specializing in the areas of Henderson, Las Vegas and North Las Vegas, NV. Feel free to give us a call at 702.376.7379 so we can answer any questions you may have.