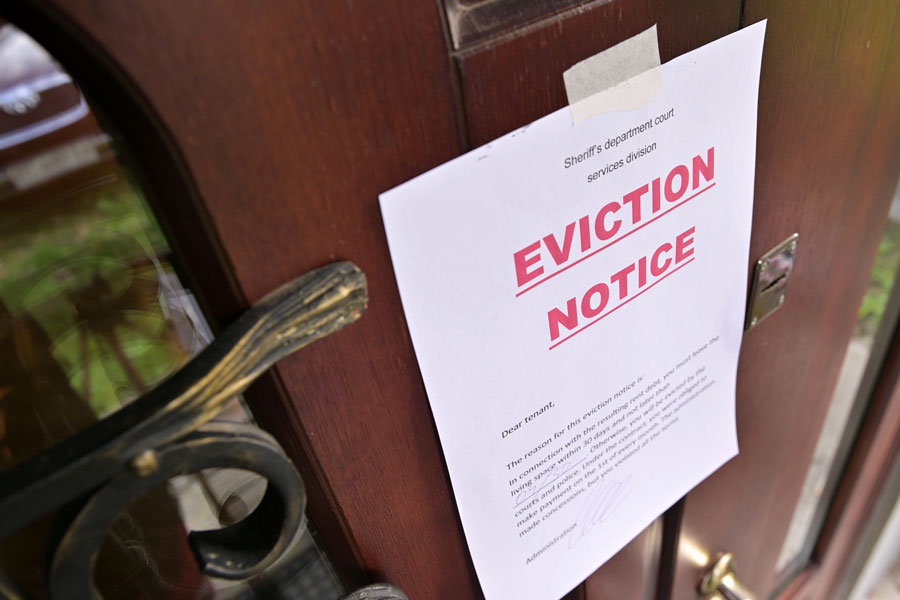 The Federal Eviction Moratorium Ends August 1; What Will it Mean for Landlords?
LAS VEGAS, NV – The eviction moratorium instituted and extended by the Centers for Disease Control and Prevention (CDC) is finally slated to come to an end on August 1, and while it will likely result in thousands of eviction cases for Nevada residents – as well as residents nationwide – what exactly will it mean for the landlords who have been chomping at the bit for over a year to finally get their properties back in their possession?
For landlords who are finally hoping for things to go back to pre-pandemic "normal," they may find that they have a bit longer to wait due to actions by Nevada Governor Steve Sisolak and the State Legislature.
According to the Nevada State Apartment Association, courts have already processed large amounts of eviction paperwork filed in anticipation of the end of the CDC eviction ban, but landlords should expect the process of getting their soon-to-be former tenants out of their rentals to take some time and potentially, serious effort.
Simply put, every eviction will require constables to proceed with locking out the former tenants, and the massive tidal wave of evictions that are anticipated to come in August will stretch both the resources of said constables – as well as their ability to communicate with landlords over what units need attention – very thin.
With that being the case, the actual process of evicting everyone that requires it will already take an extended period of time over and above the norm; however a new law signed by Governor Sisolak could make that process take even longer to carry out.
The law – Assembly Bill 486 – protects tenants from eviction who have submitted an application for federal rental assistance until their application has been approved or denied by Clark County's CARES Housing Assistance Program, a process which could take months.
In addition, renters are under no obligation to inform landlords that they have applied for rental assistance – or the status of their application – unless they are in the process of being evicted.
And finally, Nevada Assemblyman Howard Watts' new law – Assembly Bill 141 – seals all eviction records due to non-payment of rent caused by pandemic-related financial hardship, making it more difficult for landlords to properly vet prospective new tenants.
While landlords may finally be seeing a light at the end of the tunnel in terms of the pandemic, they unfortunately may still have a ways yet to go before things get back to normal.
Shelter Realty is a Real Estate and Property Management Company specializing in the areas of Henderson, Las Vegas and North Las Vegas, NV. Feel free to give us a call at 702.376.7379 so we can answer any questions you may have.