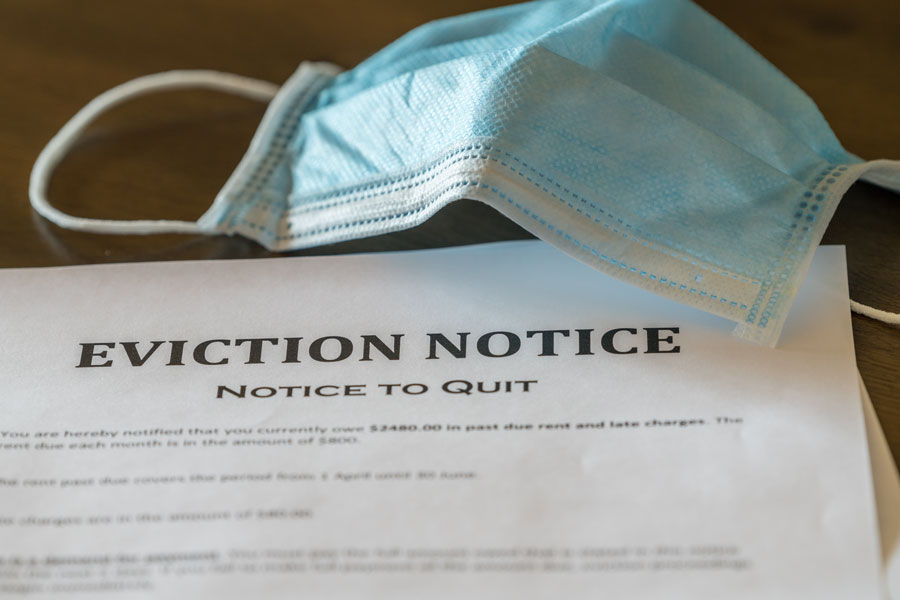 Princeton: Clark County Could See Most Evictions in U.S. When CDC Ban Ends July 31
LAS VEGAS, NV – According to the Eviction Lab at Princeton University, Clark County, Nevada is potentially facing more evictions than any other area in the United States when the Centers for Disease Control and Prevention's (CDC) eviction moratorium ends July 31, reports say.
The Eviction Lab at Princeton University, according to their website, "creates data, interactive tools, and research to help neighbors and policymakers understand the eviction crisis." They analyzed data of the average number of eviction filings in Clark County between the years of 2016 and 2019 and compared them to ones filed between January 2020 and May 2021. This was done in order to see how the COVID-19 pandemic had impacted the impending slew of evictions that are expected to hit once the CDC's moratorium expires at the end of the month.
The findings were eye-opening, and indicated that between March 15, 2020, and May 27, 2021, landlords and property managers in Clark County had filed a whopping 22,400 eviction cases, which the Eviction Lab noted was the most out of any comparably-sized region they have examined in the country.
One place in the country that comes closer than others to Clark County's numbers during the same period of time is Dallas County, Texas, which saw 18,600 eviction filings; meanwhile in Clark County, 4,559 evictions were filed in November alone, which the Eviction Lab said was twice the average number for Southern Nevada.
The emotional and financial impact of the COVID-19 pandemic has caused immeasurable hardship on renters who have been unable to make their monthly payments. However, it could be argued that an even greater one has been shouldered by the landlords and property owners who have been forced by repeated local and federal mandates to essentially provide free room and board for their tenants, even for those who may simply be taking advantage of the system.
One thing is for sure; when the CDC eviction moratorium ends July 31, there will be a massive eviction crisis across the United States.
Shelter Realty is a Real Estate and Property Management Company specializing in the areas of Henderson, Las Vegas and North Las Vegas, NV. Feel free to give us a call at 702.376.7379 so we can answer any questions you may have.