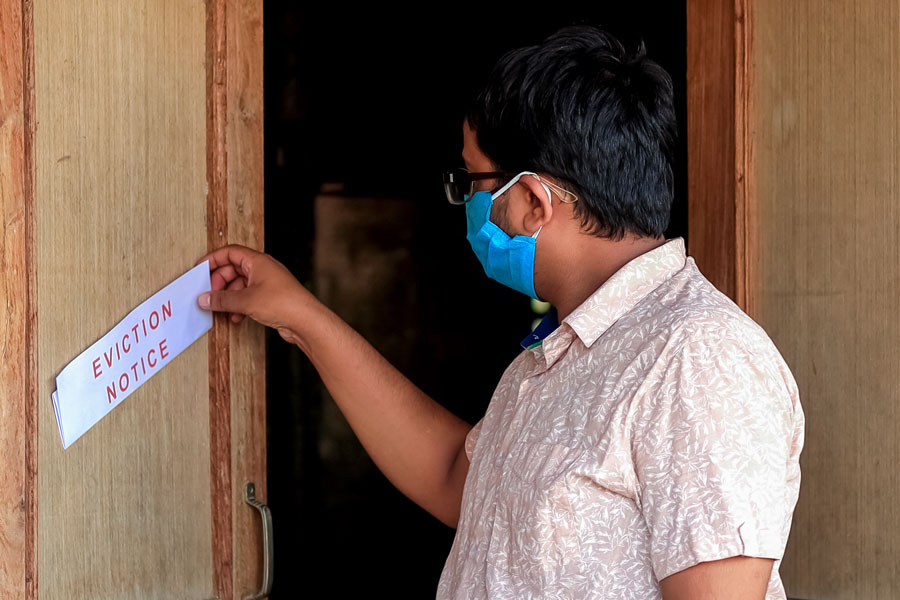 New Nevada Eviction Bill Will Allow Landlords to Apply for Rental Assistance on Behalf of Tenants
LAS VEGAS, NV – According to reports, a recently passed eviction bill aims to address the many issues being faced by landlords throughout the ongoing COVID-19 pandemic, particularly when it comes to offering potential financial relief when it comes to tenants who may have access to federal rental assistance funds but for whatever reason have not applied for them.
Assembly Bill 486 will allow landlords suffering hardship due to non-payment of rent during the pandemic to apply for rental assistance on behalf of their tenant; many Nevada property owners have noted that renters not bothering to apply for rental assistance – be it out of ignorance, apathy, or outright malice – have been an ongoing thorn in their side for the past year.
However, Bill 486 also introduces some additional protections for tenants as well, including pausing eviction proceedings once they have applied for rental assistance until their application has been processed.
The bill will not be enforced until the end of the federal eviction moratorium – due to expire on July 31 – but despite finally giving landlords access to possible financial relief, many have nonetheless criticized the bill as actually doing more harm than good by drawing out the eviction process even longer due to the grace period it affords renters applying for assistance that they may or may not be approved for.
The typical eviction process in Nevada would see tenants behind on their rent receiving a notice from their landlord giving them seven days to quit or pay; the tenant would then have to file a response with the court, followed by a landlord filing an eviction. The two parties would then meet before a judge, who would present a final ruling on the matter.
However, legal experts have noted that AB486 alters that process by requiring all eviction hearings to be put on hold for a maximum of 30 days, after which it would go into mediation. The bill also protects tenants who have submitted an application for assistance from eviction until their application has been approved or denied by Clark County's CARES Housing Assistance Program, a process which could take months.
As for the landlord, if they do receive rental assistance on behalf of a tenant, the eviction will be automatically dismissed and the landlord will not be able to file another case against the tenant for a minimum of 90 days.
Shelter Realty is a Real Estate and Property Management Company specializing in the areas of Henderson, Las Vegas and North Las Vegas, NV. Feel free to give us a call at 702.376.7379 so we can answer any questions you may have.