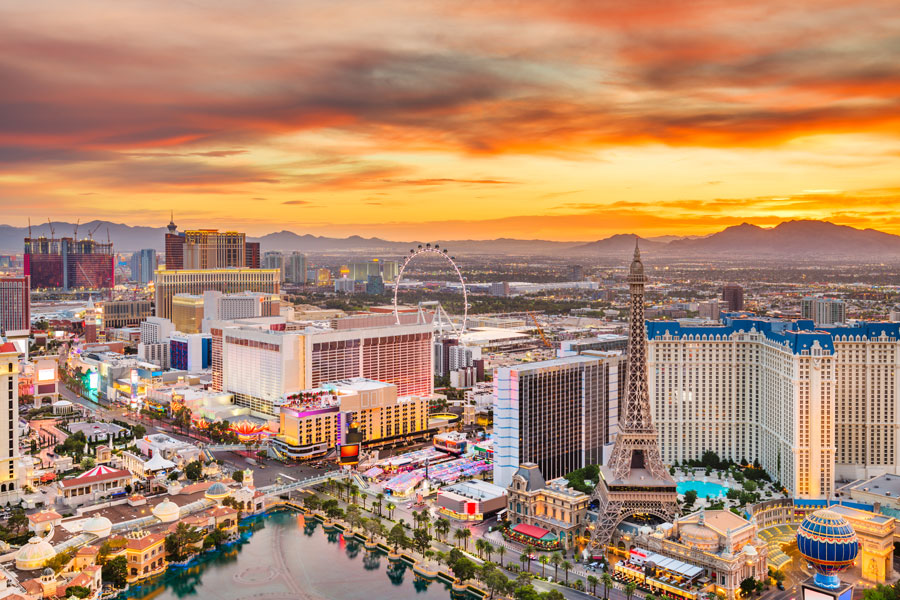 VICI Properties Purchases Multiple Las Vegas Strip Hotels and Casinos for $4 Billion
LAS VEGAS, NV – According to recent reports, VICI Properties, a real estate investment trust specializing in casino properties based in New York City, has agreed to purchase several Las Vegas Strip hotels and casinos from seller Las Vegas Sands for the whopping price of $4 billion, which many experts see as a huge vote of confidence in the economy of the tourism-dependent city to bounce back quickly after the COVID-19 pandemic.
The deal, paid in cash, includes the real estate for the Venetian Resort Las Vegas, the Sands Expo and Convention Center, and the land underneath the MSG Sphere, which is expected to open in 2023. Once the deal is completed, this will put VICI in possession of the largest hotel complex in the country – over 7,000 rooms – in addition to its largest convention and trade center – 2.3 million square feet – as well.
Apollo Global Management is slated to acquire the operating business and lease the property from VICI for $250 million per year, reports say.
In all, VICI Properties will be the owners of 99 acres of Las Vegas property, with call rights on another 28 neighboring acres. Currently, the company owns 28 casinos and four golf courses in America.
Many experts are calling VICI's decision to make such a large purchase a "bold move," especially right after one of the worst years that Las Vegas has ever experienced due to the economic impact of the ongoing COVID-19 pandemic, which costs thousands their jobs and caused many businesses, casinos, and hotels to close. Clearly, experts say, VICI is confident that Vegas will bounce back quickly and that tourism – the lifeblood of Las Vegas – will return to its previous successful 2019 level sooner rather than later, similar to how the famous "roaring twenties" were born out of the pandemic of 1918.
Shelter Realty is a Real Estate and Property Management Company specializing in the areas of Henderson, Las Vegas and North Las Vegas, NV. Feel free to give us a call at 702.376.7379 so we can answer any questions you may have.