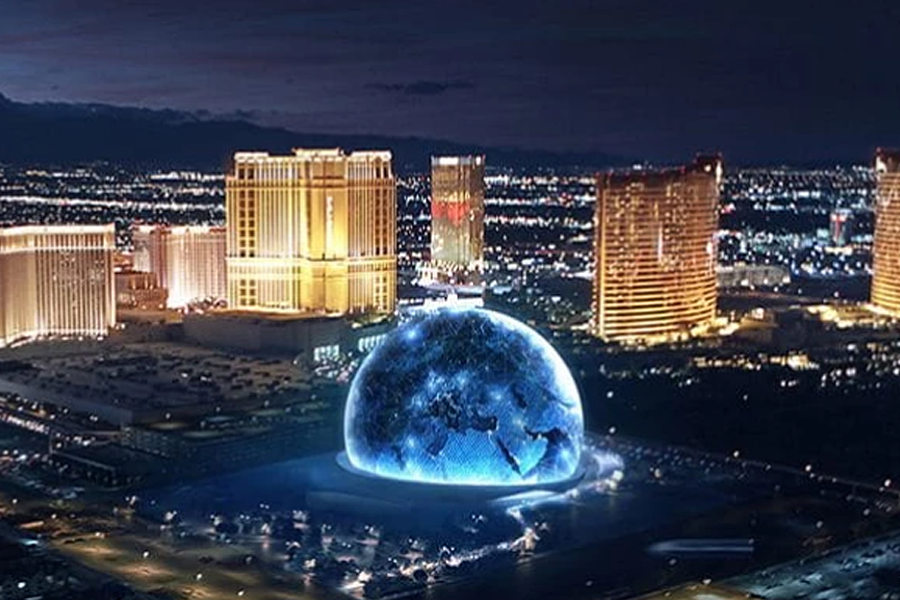 Las Vegas MSG Sphere Construction Manager Changes to MSG Entertainment, Opening Delayed to 2023
LAS VEGAS, NV – According to reports, the Madison Square Garden Entertainment (MSG) Corporation has taken over as the construction manager of the Las Vegas MSG Sphere, the technologically-impressive event venue that has seen its share of delays as of late.
MSG, though a wholly-owned subsidiary, will take over "strategic planning and the construction timeline, as well as management of all subcontractors," according to a press release put out by the company. The previous construction manager, an engineering firm called AECOM, will remain on the project in a supporting role, according to MSG's president of development and construction Jayne McGivern.
"We have taken significant steps to strengthen our internal construction team," she said. "This, along with valued support from AECOM, will give us greater transparency and control over the construction process, while enabling us to continue benefiting from AECOM's expertise."
The MSG Sphere will be a 400,000-square-foot, 18,000-seat, 360-foot-tall globe-shaped arena slated to be constructed on 63 acres of property located behind the Venetian Resort Hotel Casino on the Las Vegas Strip. The exterior of the sphere will feature 36 miles of variable intensity LED lighting, enabling the structure to allow outside spectators to peer through a transparent façade to watch the concert within; at higher lighting intensities, outside vision will be obscured.
The venue will typically not feature sporting events, but rather cater to musical performances and concerts; however, the occasional boxing or MMA contest could be held there if needed.
Originally slated to be opened in 2020, the project has fallen behind scheduling estimates and is now eying a 2023 opening date.
Shelter Realty is a Real Estate and Property Management Company specializing in the areas of Henderson, Las Vegas and North Las Vegas, NV. Feel free to give us a call at 702.376.7379 so we can answer any questions you may have.