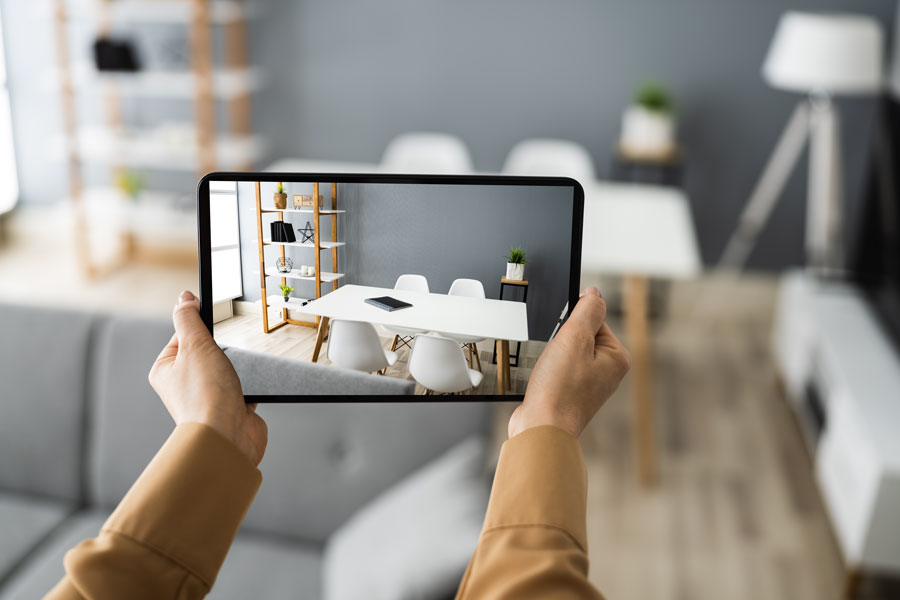 The New Normal: Las Vegas Real Estate Tips for Virtual House Hunting In A "Seller's Market"
LAS VEGAS, NV – The single most significant purchase one may make in their lifetime is a home. With that being the case, it may seem unusual that often times, this purchase will be made without ever setting foot inside the property, but in today's "new normal" ushered in by the ongoing COVID-19 pandemic, it's something more and more people are doing.
According to Las Vegas Weekly, in 2020, 63 percent of the homes sold in the United States were sold without the buyers ever having seen them in-person, which represents a unique development in the real estate industry; generally, this is attributed to random instances such as buyers from outside the region. However, more and more Las Vegas real estate agents are giving prospective buyers tours of properties via video; some of them are forced to do so out of heath COVID-related worries, but many are also due to the popularity of Southern Nevada real estate with those looking to take advantage of its affordability.
For example, one real estate agent recently gave a video tour of a Vegas home to a military couple stationed in the Middle East who were hoping to secure a residence in anticipation of returning to the United States.
It continues to be a "seller's market" in Las Vegas, despite the pandemic and its resultant recession; the reason for this is low interest rates on home loans combined with and affordable cost of living and a small amount of inventory on the open market. The result is a competitive marketplace for properties – with regularly raising prices – that people are willing to circumvent conventional real estate processes for.
That said, buyers should be reminded to not rush into a perceived good deal too quickly; be judgmental of any and all pictures you may be presented with, and always question anything you may be wary of; it's better to get these potential issue settled in the here and now than saddle yourself with a home you may regret for the next decade.
Always remember – it's expected to remain a competitive "seller's market" in Las Vegas in 2021, and with desirable properties getting purchased fast, it still makes sense to learn everything you can about a property – even if it's virtually, before quickly snapping it up.
Shelter Realty is a Real Estate and Property Management Company specializing in the areas of Henderson, Las Vegas and North Las Vegas, NV. Feel free to give us a call at 702.376.7379 so we can answer any questions you may have.