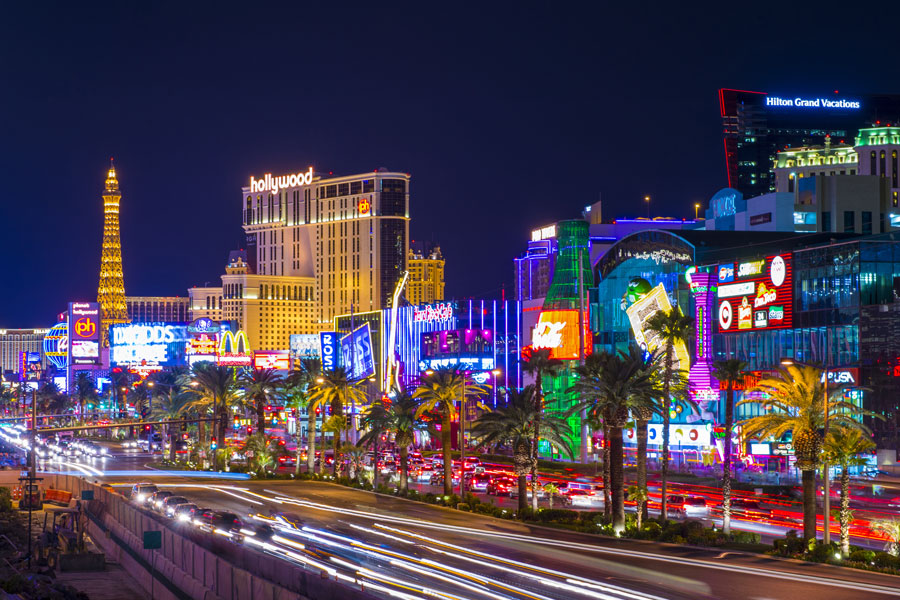 TPG Real Estate Finance Trust Acquires 27.2 Acres on Outer Edges of Las Vegas Strip from Triple Five Group
LAS VEGAS, NV – Mortgage lender TPG Real Estate Finance Trust has recently acquired 27.5 acres of prime real estate along the north and south edges of the famed Las Vegas Strip, according to recent reports. TPG acquired the property from Triple Five Group, according to Clark County records, through a "deed in lieu of foreclosure," which typically involves avoiding foreclosure on a piece of property by the transfer of ownership.
According to reports, it's assumed that the new property owner TPG – who is a lender, not a developer – will attempt to sell the property, as opposed to developing anything on it. The property sits upon one of the most desirable areas in Southern Nevada- a major tourism district located directly across from the currently under-construction Resorts World Las Vegas.
Experts have cast further doubt on TPG potentially developing the property themselves due to the many construction issues presented by the ongoing COVID-19 pandemic; more than likely, TPG will attempt to coincide a potential sale closer to the time where there is at least some sort of projected end of the pandemic so that buyers can plan for a return of mass tourism to Las Vegas.
The seller, Triple Five Group, is a conglomerate based in Edmonton, Alberta, Canada, which specializes in shopping malls, entertainment complexes, hotels, and banks, along with 3 indoor amusement parks. The company owns and operates two of North America's largest malls, the West Edmonton Mall in Alberta and the Mall of America in Minnesota, both of which contain a wide variety of entertainment attractions alongside traditional retail.
According to their website, the buyer, TPG Real Estate Finance Trust is a balance sheet lender that originates first-mortgage loans greater than $50 million in primary and select secondary markets throughout the United States.
Shelter Realty is a Real Estate and Property Management Company specializing in the areas of Henderson, Las Vegas and North Las Vegas, NV. Feel free to give us a call at 702.376.7379 so we can answer any questions you may have.