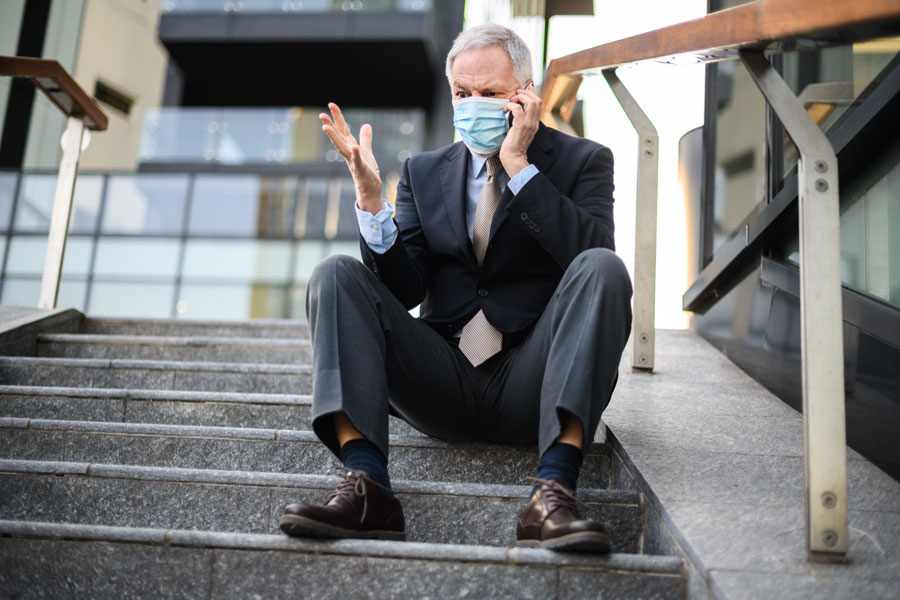 How Mom-and-Pop Landlords Can Stay The Course While Eviction Bans Potentially Grow Longer
LAS VEGAS, NV – According to a recent Forbes article, the Centers for Disease Control and Prevention (CDC) has recently extended the renter eviction moratorium through the end of March 31 in an effort to curb mass evictions due to financial hardship brought about by the ongoing COVID-19 pandemic. In addition, the proposed $1.9 trillion COVID-19 relief bill by President Joe Biden – which House Democrats aim to pass by mid-March – includes the possibility of extending that eviction ban through the end of September.
On one side of the equation, we have the millions of cash-strapped individuals who will be allowed to remain in their homes throughout the most difficult economic and health crisis in many years. On the other side, however, are landlords who will be forced to bear the brunt of hardship that the eviction moratoriums bring, as many of them will be asked to continue to provide free lodging for many tenants – in addition to still being responsible for paying mortgages and property taxes – with little hope of reprieve aside from federal rent assistance programs.
Meanwhile, some states have enacted their own moratoriums – independent of the federal government – that must be adhered to as well, adding an extra layer of hardship for landlords.
This is causing many smaller "mom-and-pop" landlords – which make up approximately 77 percent of ownership of small building apartment units – to struggle to make ends meet while still being expected to provide basic services and maintenance for their tenants. According to the U.S. Census Bureau, nearly 10 million households – about 20 percent nationwide – are currently behind on their rent.
Many of these mom-and-pop landlords are retired, and their rental properties represent an investment into their retirement and, in many cases, is their only source of income.
If you're a landlord and you're facing extreme financial hardship due to ongoing eviction moratoriums, it's difficult to find an avenue of recourse, as rules and guidelines not only vary federally, but state-by-state and county-by-county. First of all, it's best for you to consult with a qualified attorney in your area who is familiar with all the laws governing evictions; however, even on a local level, many courts are biased against landlords during the COVID-19 pandemic, experts say, and some property owners may have no recourse but to wait out the various moratoriums. However, some exceptions can be made in the event of criminal activity or a threat to a tenant's neighbors.
In addition, some landlords can apply on the behalf of their tenants for money from a $25 billion Emergency Rental Assistance Program (ERAP) recently announced by the U.S. Department of the Treasury under the Consolidated Appropriations Act of 2021. The funds from this program can help households pay for rent and utilities, and in turn, help ease the financial stress of landlords at the same time.
Landlords may also be eligible for Pandemic Unemployment Assistance (PUA), which is a program that benefits self-employed individuals impacted by COVID-19 that would ordinarily not qualify for regular unemployment insurance (UI). The current PUA expiration date to apply for benefits is March 13, although President Biden's proposed relief plan may extend that as far as through the end of September.
Some small landlords – if they report their income via a 1040 Schedule E, limited liability corporation or LLC – can also apply for the Small Business Administration's (SBA) Economic Injury Disaster Loans (EIDL) for landlords.
Finally, it is recommended that landlords not pursue methods of dealing with tenants that may run them afoul of the law; instead, they should operate within all established guidelines and attempt to work with tenants on payment plans and helping them apply for rental assistance programs.
Shelter Realty is a Real Estate and Property Management Company specializing in the areas of Henderson, Las Vegas and North Las Vegas, NV. Feel free to give us a call at 702.376.7379 so we can answer any questions you may have.