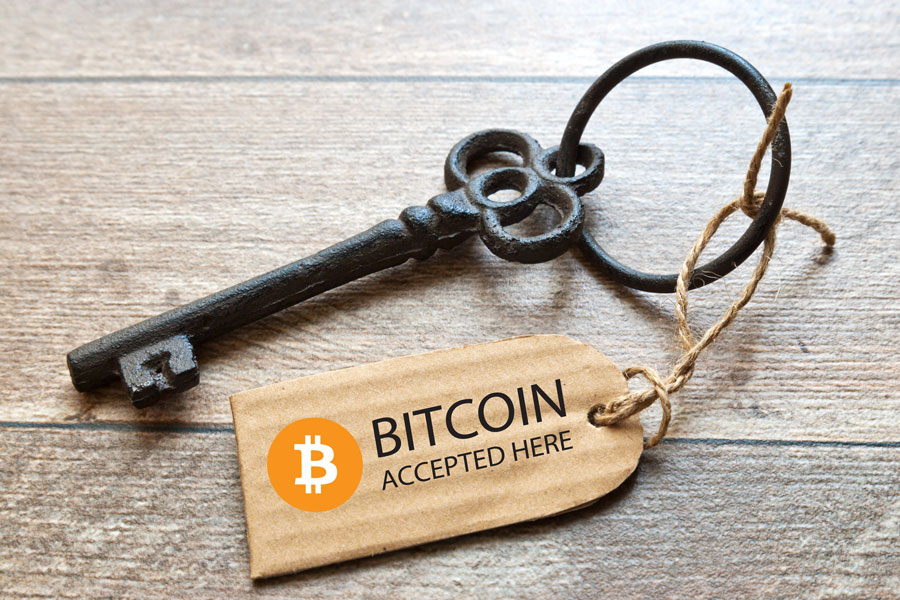 Las Vegas Apartments Corp. Announces "Bitcoin" As Payment Option for Tenants' Rent, Including Move-In Fees
LAS VEGAS, NV – According to recent reports, one of the largest owners of apartments in Las Vegas has made an announcement last week that they will now be accepting the popular cryptocurrency "Bitcoin" as a payment option for their tenants' rent.
Las Vegas Apartments Corporation – according to their Facebook page – provides "safe and secure low income luxury Studio, One and Two bedroom apartments in downtown Las Vegas with all utilities and WiFi included."
The company, on Wednesday, said they will not only be taking the digital currency to cover rent, but any move-in fees as well, reports say.
Las Vegas Apartments Corp. stated that only a few escrow services offer Bitcoin as a form of payment, but they believe that acceptance of the cryptocurrency will increase over time by more businesses.
The concept of paying your rent with bitcoin is a relatively new one in the industry, but one that's been slowly catching on in various cities across the nation over the last few years. For example, the Brooklyn, New York-based ManageGo – a mobile app that allows tenants to make payments and schedule maintenance with their landlords – gave renters the option of paying via bitcoin several years ago.
How it works is relatively simple- the tenant makes their rent payment with Bitcoin, and the ManageGo app utilizes a digital cryptocurrency broker to convert the bitcoin to actual dollars, which are then sent to the landlord.
Ultimately, however, according to the American Apartment Owner's Association, accepting Bitcoin – a very volatile cryptocurrency in terms of value – could be a good long-term investment, and it could also help you stand out in a rental market by advertising that you accept it.
There are also significant risks as well. As mentioned, the value of bitcoin can fluctuate wildly, whereas cash does not. For example, today, February 10, a single Bitcoin equals $45,154, where just three days ago, February 7, 1 Bitcoin equaled $37,787. In addition, since bitcoin is not liquid, it can take far longer – up to 10 days – to cash it out than non-digital currency. And, since it is digital, Bitcoin is vulnerable to being hacked.
Shelter Realty is a Real Estate and Property Management Company specializing in the areas of Henderson, Las Vegas and North Las Vegas, NV. Feel free to give us a call at 702.376.7379 so we can answer any questions you may have.