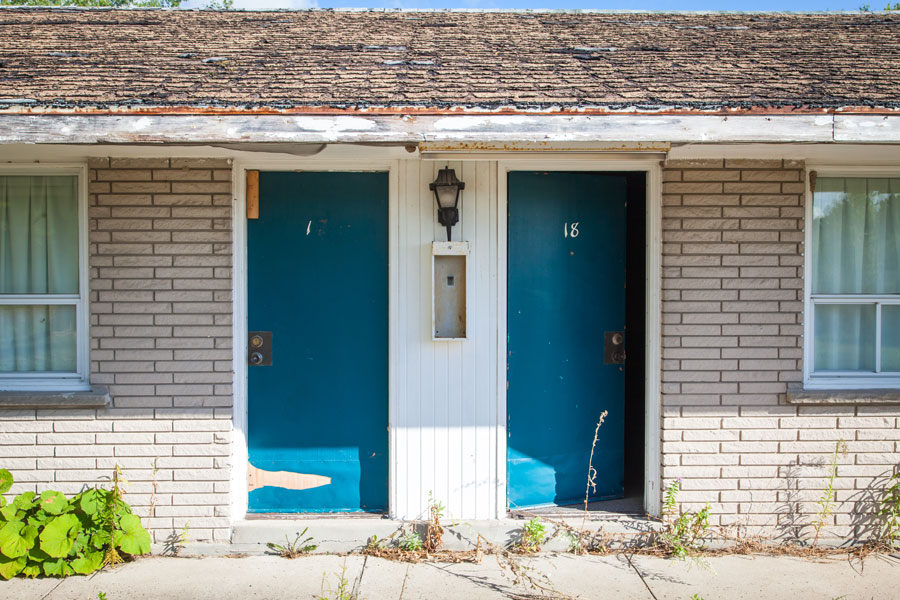 One-Acre Site of Former Las Vegas White Sands Motel Listed for Sale for $18 Million
LAS VEGAS, NV – The one-acre site of the former White Sands Motel has been put on the Las Vegas real estate market for a whopping $18 million, according to recent reports.
Originally built and opened for business in 1959, the once attractive and clean motel – offering free amenities such as TV, air conditioning, and coffee – now stands as a dilapidated, boarded-up shell of its former self, surrounded by weeds, garbage, and chain-link fencing topped off with barbed wire.
One might look at such a property – located on the South of the Las Vegas Strip, across from the Luxor – and wonder why, in its current state, it would potentially command such a high price on the open market. However, the broker has stated that the motel would most likely be torn down and demolished in favor of retail or a restaurant.
But regardless of the usefulness of the land and its ideal placing on the famed Las Vegas Strip, some experts think that the property may have trouble finding a buyer, especially considering the large asking price. After all, the country is still in the grip of the ongoing COVID-19 pandemic, and much of Vegas' economy – especially tourism, its very lifeblood – is still reeling from the blows. Now might not be the time that a developer wishes to step up and invest $18 million into a fixer-upper catering to out-of-town visitors.
Still, experts note that any land on the Strip is a valuable commodity, especially when the pandemic eventually ends and tourism ramps up again, as it inevitably will and the White Sands Motel is in a prime area, located only one mile from Allegiant Stadium, so foot traffic will be there for whatever business the property will eventually host.
The White Sands Motel, located at 3889 Las Vegas Boulevard. South, originally closed in 2008.
Shelter Realty is a Real Estate and Property Management Company specializing in the areas of Henderson, Las Vegas and North Las Vegas, NV. Feel free to give us a call at 702.376.7379 so we can answer any questions you may have.