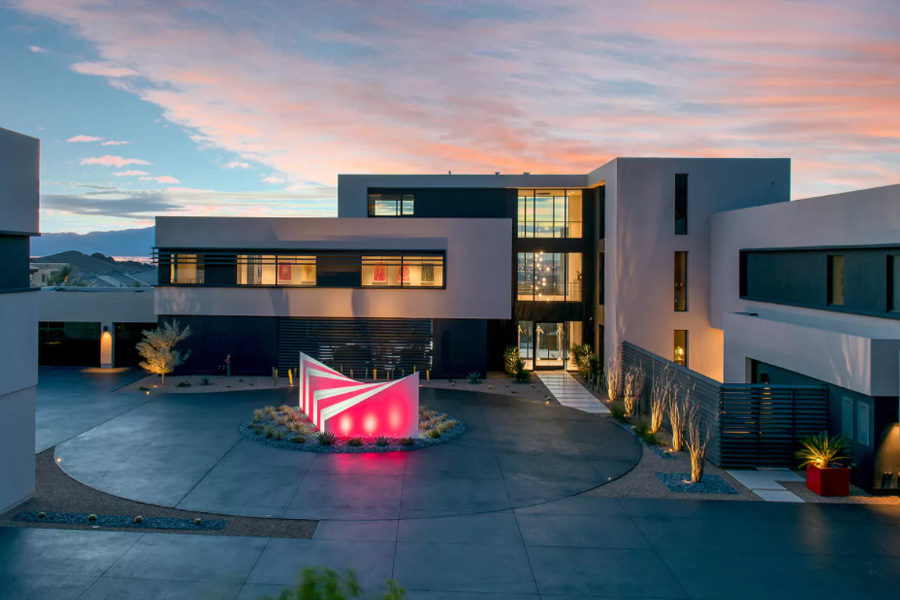 $11.25 Million Mansion Sets Record As Highest Henderson Home Sale in 13 Years – by Just $1
LAS VEGAS, NV – According to reports, a recent $11.25 million Henderson mansion purchase has set a record for the highest luxury home sale in the well-known Southern Nevada community in 13 years, showing that the market still has the ability to set monthly sales records despite the ongoing COVID-19 pandemic.
The mansion, located at 750 Dragon Ridge Drive in the luxury master-planned community MacDonald Highlands, was purchased on December 4 for a whopping $11,250,001. The buyer exceeded the price of yet another mansion sold in the same community earlier in 2020 by just one dollar; that mansion, sold in August for exactly $11.25 million, and was owned at the time by gaming icon Diana Bennett.
The record-setting mansion – purchased by a business owner from Silicon Valley, according to reports – was built in 2017 by developer Blue Heron and comes in at 12,386 square feet with four floors. It is situated upon a 2.2 acre plot of land and boasts seven bedrooms, 11 bathrooms, and two three-car garages. The mansion has a two-lane bowling alley, a movie theater, a bar, a wine cellar and a game room in the basement.
The home also has a professional-grade indoor basketball court featuring a locker room and electronic scoreboard located in its own separate building on the mansion's grounds; the building can also be utilized as an extended car garage. Outside is an outdoor tennis court and a garden, in addition to a separate guesthouse with two bedrooms, a living room, and a rooftop deck.
The lot the mansion is located on was originally bought in 2014 for $2.4 million by Mike and Linda Huhn, according to Clark County records. The mansion has been on the market since 2018, at which time the seller was originally asking just under $15 million.
Shelter Realty is a Real Estate and Property Management Company specializing in the areas of Henderson, Las Vegas and North Las Vegas, NV. Feel free to give us a call at 702.376.7379 so we can answer any questions you may have.