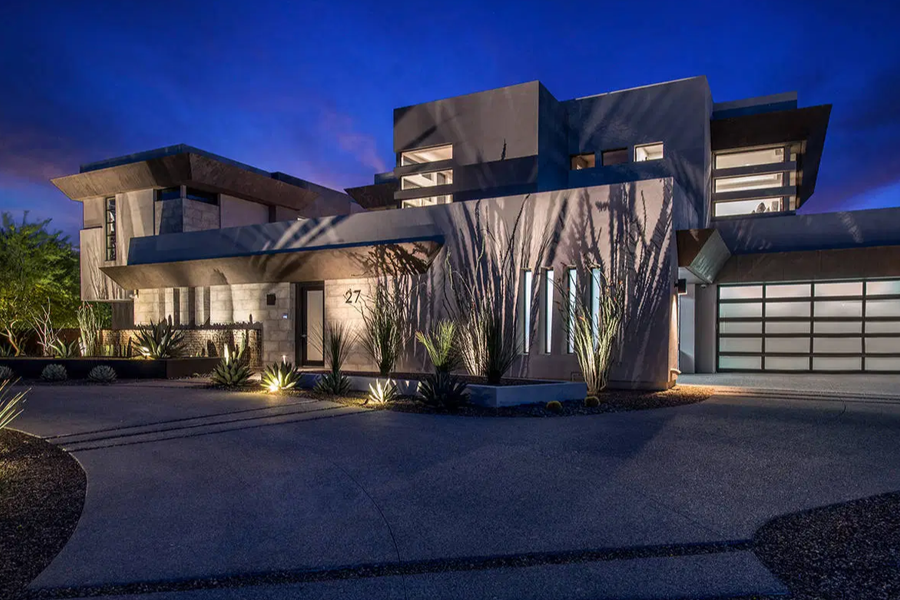 Home of Las Vegas-Based Injury Law Attorney Farhan Naqvi Sold for $7.4 Million – Third-Highest Sale Price of 2020
LAS VEGAS, NV – The Summerlin home of noted Las Vegas injury law attorney Farhan Naqvi has been sold for a whopping $7.4 Million, according to recent reports. The two-story home, located in The Ridges – a master-planned community within Summerlin – fetched the third-highest sale price of 2020 thus far, a year that has seen the sale of luxury homes in Las Vegas set records despite the ongoing COVID-19 pandemic.
Naqvi, well-known in Southern Nevada from his ongoing television commercial advertising his law practice, originally purchased a lot next to The Ridges' Bear's Best golf course, and then acquired the services of Blue Heron – a developer that specializes in luxury homes who constructed the residence in 2015.
The home, located on just under an acre and constructed in a "cool, modern" style, comes in at 7,000 square-feet in size with five bedrooms, a five-car garage, a fancy entry courtyard, and "amazing views" of the famed Las Vegas Strip. Also on the property is a 1,800 square-foot, two bedroom guesthouse. The home has been purchased by a Sacramento, California civil attorney, reports say.
Naqvi's new residence will not be far from his original abode; he is currently in the process of having a home constructed in Summerlin's Summit Club resort community.
The high number of luxury sales in the region as of late has been credited in-part to California residents who are moving into Las Vegas to escape the high cost of living in their former home state; high taxes have been a driving force behind many residents and businesses leaving California for Vegas in recent years.
According to the Multiple Listing Service, 95 homes with a value of $1 million or higher were sold in October, with 96 such homes selling the month before.
Shelter Realty is a Real Estate and Property Management Company specializing in the areas of Henderson, Las Vegas and North Las Vegas, NV. Feel free to give us a call at 702.376.7379 so we can answer any questions you may have.