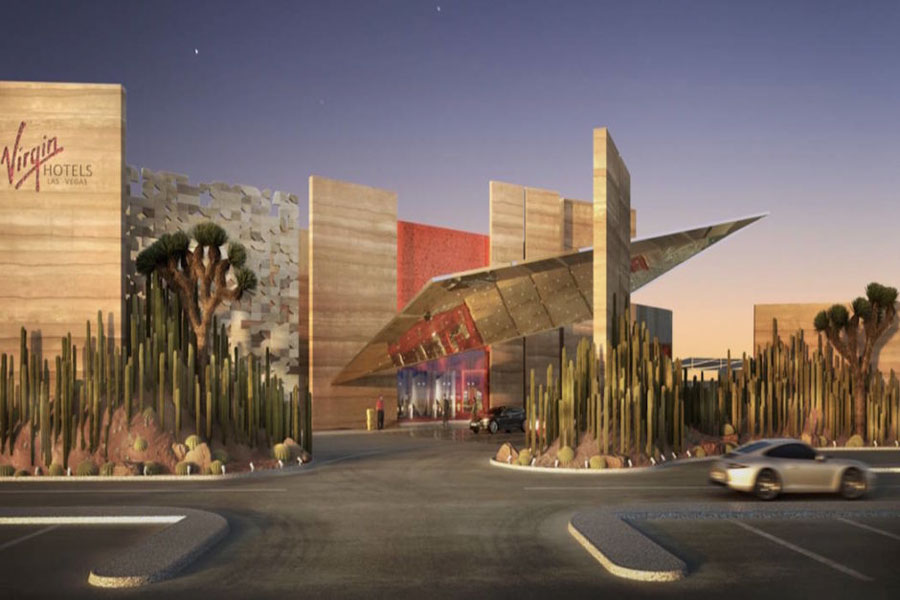 Opening of Virgin Hotels Las Vegas Facing Potential Delay In Light of Continued COVID-19 Pandemic
LAS VEGAS, NV – According to recent reports, Virgin Hotels Las Vegas, which was originally looking to open their doors for business this fall, is currently facing the possibility of delays that could push that opening into early 2021 due to complications caused by the ongoing pandemic.
Due to spikes in positive COVID cases nationwide, Nevada Governor Steve Sisolak placed renewed restrictions on businesses and gatherings for three weeks in an effort to curb the spread of the disease. Among the restrictions are non-essential businesses such as casinos reducing their guest capacity to a maximum of 25 percent and event gathering having a cap of 50 imposed; previously, the cap was 250. Owing to these and other conditions caused by the pandemic, including construction delays, JC Hospitality – the owner of Virgin Hotels Las Vegas – sent an internal staff memo out noting that the property's management is considering pushing back the fall opening to January 15, 2021.
In the memo, Richard Bosworth, JC Hospitality President and CEO, noted that while Sisolak's restrictions are currently only set for three weeks, that time period could be increased if COVID is still a threat. Regardless, the restrictions currently in place would most likely interfere with pre-opening events and activities as well as occupancy projections.
Bosworth's memo also contained a potentially grim forecast; with the opening of Virgin Hotels Las Vegas pushed back to mid-January, he took the time to point out that the CDC and John Hopkins University have issued a warning that another COVID spike could occur in January as colder weather sets in, which could spell trouble for the hotel's opening if this is accurate.
That said, Bosworth acknowledged that future developments with COVID could possibly delay the opening of the hotel – located at the site of the former Hard Rock Hotel & Casino Las Vegas and featuring 1,500 rooms and a 60,000 square-foot casino – even further.
Shelter Realty is a Real Estate and Property Management Company specializing in the areas of Henderson, Las Vegas and North Las Vegas, NV. Feel free to give us a call at 702.376.7379 so we can answer any questions you may have.