Las Vegas Hard Rock Hotel to Close in 2020 for Eight Months of Renovations, Rebranding as "Virgin Hotels Las Vegas"
LAS VEGAS, NV – According to reports, the Hard Rock Hotel of Las Vegas will close its doors in February 2020, after which it will undergo eight months of renovations and will emerge without its iconic name. Instead, it will be rebranded as Virgin Hotels Las Vegas upon it's re-opening, a move that was originally announced back in March 2018 when the hotel was purchased by Virgin Hotels in partnership with a group of investment firms.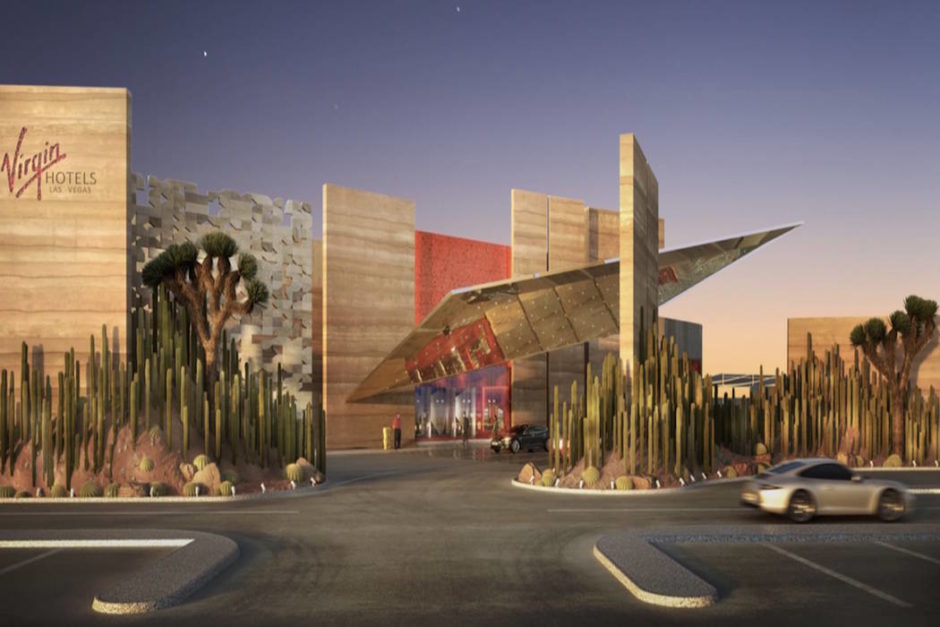 The previous plan called for the hotel to remain partially open throughout the renovation process, only to be closed for four months. However, those plans have been changed, and the hotel will now be closed throughout the entire renovation, according to a statement released by Richard Bosworth, President and CEO of JC Hospitality, one of the investment firms that now owns the Hard Rock Hotel in conjunction with Virgin.
We determined that a phased closing of four months, followed by a total closure of four months was not efficient from a construction process nor could we provide a hospitality service experience our guests deserve," he said. "Therefore an approximate eight-month closure would be most efficient and ensure a timely opening prior to January 2021. We might be ready in October, but construction is an imperfect process. Until early February 2020 it is business as usual at Hard Rock Hotel & Casino Las Vegas. Virgin Hotels Las Vegas promises to be one of the most exciting, vibrant, and anticipated properties to open in Las Vegas in years."
The hotel is slated to close in February 2020, possibly after the Super Bowl on Feb. 2 at Hard Rock Stadium in Miami. Remaining entertainment and music performances scheduled for the Hard Rock before it closes include Brian Wilson and The Zombies, Cake & Ben Folds, Greta Van Fleet, Daughtry, Stone Temple Pilots and comedian Demetri Martin.
Features of the property include the hotel tower, a 30,000-square-foot casino, Tahitian-style beach and swimming pool, a nightclub, six restaurants, three cocktail lounges, several retail stores, a spa, a poker room, and "The Joint," a music venue. The property is located on 16.7 acres on the corner of Harmon and Paradise Road.
Shelter Realty is a Real Estate and Property Management Company specializing in the areas of Henderson, Las Vegas and North Las Vegas, NV. Feel free to give us a call at 702.376.7379 so we can answer any questions you may have.