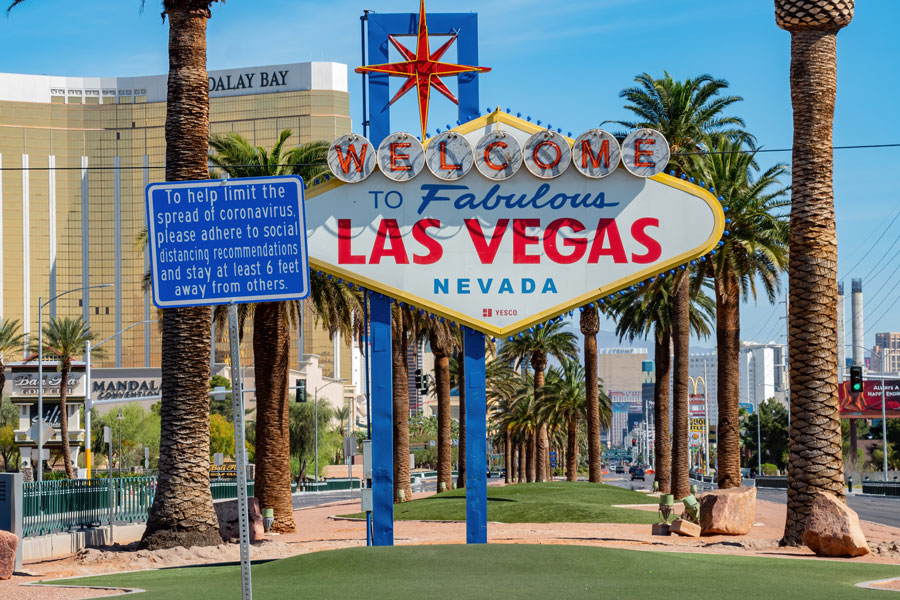 Bloomberg: Las Vegas Has Highest Increase in U.S. Cities of Tenants Not Paying Rent Due to COVID-19
LAS VEGAS, NV – According to a Bloomberg report, Las Vegas is the city in the United States that the highest increase in the number of residents who are not paying rent due to finical issues related to the ongoing COVID-19 pandemic.
With Las Vegas' dependence on tourism to supply the city's ample economy, the pandemic has wreaked havoc with the city's finances due to the fact that people simply aren't traveling as much these days. This has lead to major spikes in unemployment, with many local residents laid off or furloughed from their jobs and unable to make ends meet as a result.
With Nevada Governor Steve Sisolak's state-level eviction moratorium recently expired, one with no further extensions, all that's standing between tenants and a life of homelessness is the federal eviction moratorium signed into effect by President Donald Trump, which is set to expire at the end of the year; however, unlike the state moratorium, tenants must opt-in to Trump's decree in order to take advantage of it.
Meanwhile, regardless, Nevada landlords are holding their breath until the end of 2020, as according to reports, September saw 10.6 percent of Las Vegas renters as having missed a rent payment, with this number representing an increase of 4.1 percent over the same time period in 2019. This is the largest increase in missed payments amongst the top 50 metropolitan areas in the United States, according to reports.
However, this does not represent the highest number of tenants missing their rent payments in the nation; that dubious honor falls upon New Orleans – another city highly dependent upon tourism to support its local economy – where 12.9 Percent of tenants missed rental payments in September, a jump of 8.6 percent from 2019.
Other tourism-dependent cities in the United States that have high levels of tenants missing rent payments due to the ongoing pandemic are Los Angeles, Seattle, and New York, reports say.
Shelter Realty is a Real Estate and Property Management Company specializing in the areas of Henderson, Las Vegas and North Las Vegas, NV. Feel free to give us a call at 702.376.7379 so we can answer any questions you may have.