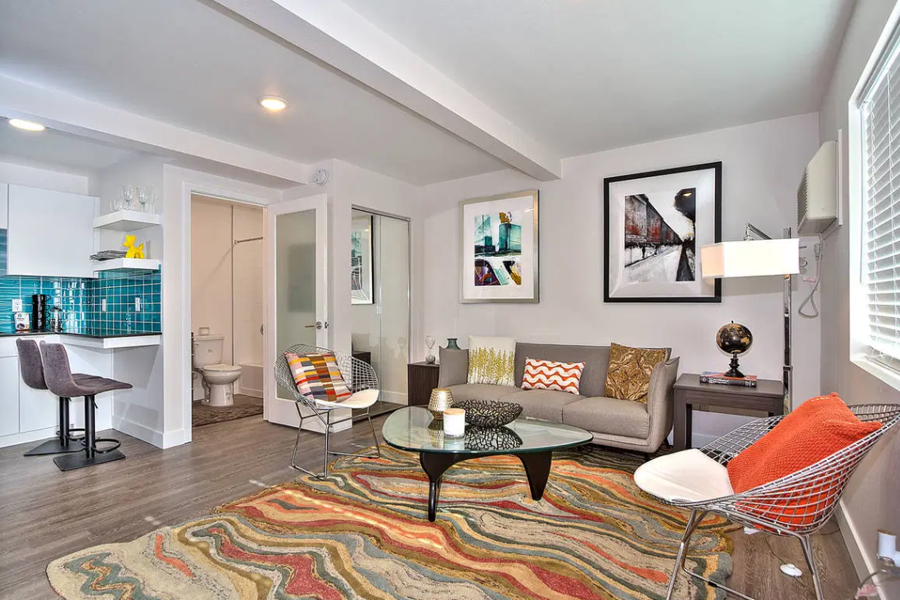 Stax Studios: Affordable Studio Apartments Now Available in Downtown Las Vegas
LAS VEGAS, NV – According to recent reports, a new series of affordable, fully renovated studio apartments are now available in downtown Las Vegas, an area of the city that has been sorely in need of such accommodations.
Stax Studios is located at 501 South 10th Street – near Las Vegas Boulevard and Fremont Street – featuring over 44 completely renovated units with a number of convenient amenities. The facility is being marketed towards those who are seeking an "urban lifestyle," according to a statement put out by property management company WestCorp Management Group, and as such will fit in with the overall renovation of downtown Las Vegas.
The apartments seek to take advantage of the recent spurt of new jobs in the area as well as allowing tenants to take advantage of easy access to local entertainment, retail and dining options just a hop, skip, and a jump away.
Stax Studios makes two studio floor plans available to prospective tenants, with the smaller apartment option coming in at 285 square feet and the larger one at 400 square feet. Leases start at $899 per month, and insurance, trash, and water are included at those prices. In addition, all apartments come complete with laminate flooring, private patios, stainless steel appliances, free wi-fi internet access, quartz countertops, and private parking.
Social spaces are also provided where tenants are able to gather with one another, such as an outdoor barbecue space with fire pit, hammocks, and covered seating areas. Stax Studios is also pet-friendly and even features an on-site gated dog park.
With the COVID-19 pandemic slowly coming to pass and the local Las Vegas economy starting to rebound, many young professionals are looking for affordable apartment options in the middle of the downtown area; Stax Studios offers such an option, with studios situated adjacent to legendary Las Vegas Boulevard, allowing easy access to jobs as well the plethora of entertainment options that "the Strip" has to offer.
Shelter Realty is a Real Estate and Property Management Company specializing in the areas of Henderson, Las Vegas and North Las Vegas, NV. Feel free to give us a call at 702.376.7379 so we can answer any questions you may have.