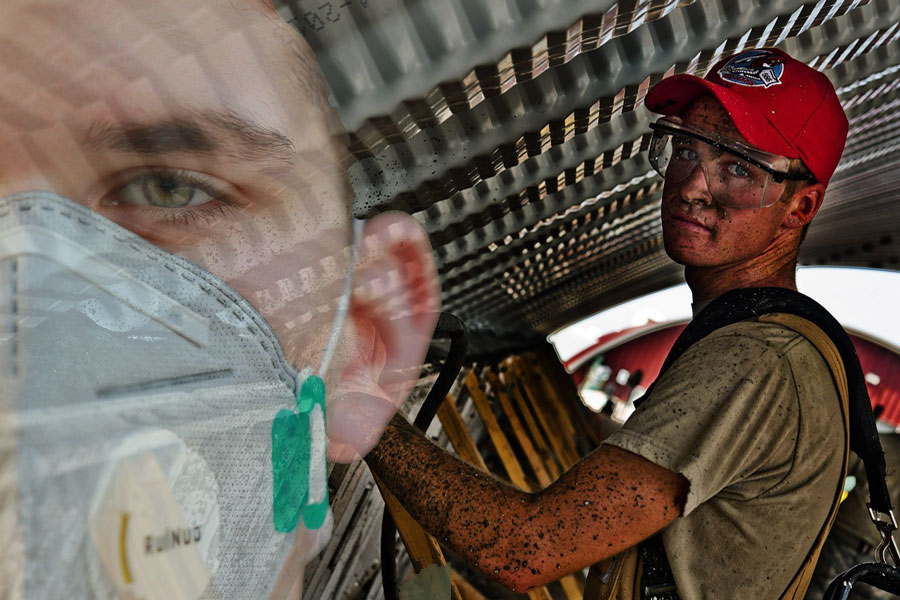 While City Grinds to Halt, Construction Continues Without Pause in Vegas Despite Coronoavirus Pandemic, Experts Say
LAS VEGAS, NV – According to reports, the construction industry in Las Vegas is continuing forward without any major setbacks attributed to the ongoing coronoavirus pandemic that is causing issues for its sister industry – real estate – but it remains to be seen what problems could arise if the outbreak ends later rather than sooner, experts say.
Construction, along with other fields such as medical and food, has been deemed an "essential" business by Nevada Governor Steve Sisolak, allowing work to continue unabated on numerous projects, free of governmental orders mandating many non-essential workers to remain at home to prevent the spread of coronavirus.
As a result, development on the many construction jobs currently ongoing in Las Vegas has continued without pause while the rest of the city essentially grinds to a halt; extra precautions have been taken on job sites to ensure that health and safety levels are maintained to prevent COVID-19, the respiratory disease caused by coronavirus. In contrast, workers in other industries that are deemed non-essential are holed up in their homes, waiting for the pandemic to blow over so they can return to work.
However, despite precautions, workers at Las Vegas construction sites have run into coronavirus-related issues during major ongoing projects; one worker at the Resorts World Las Vegas site and another at Allegiant Stadium have both come back with positive COVID-19 test results. There has been no word of Governor Sisolak re-evaluating his stance on construction work in Las Vegas based on these developments, however.
The coronavirus outbreak has caused problems with Las Vegas' economy, which has only just righted itself after recovering from the mid-2000s recession. However, construction persists due to the word of experts that predict a fast turnaround to the city's fortunes once the ongoing pandemic is finally resolved and people are able to return to work.
Shelter Realty is a Real Estate and Property Management Company specializing in the areas of Henderson, Las Vegas and North Las Vegas, NV. Feel free to give us a call at 702.376.7379 so we can answer any questions you may have.