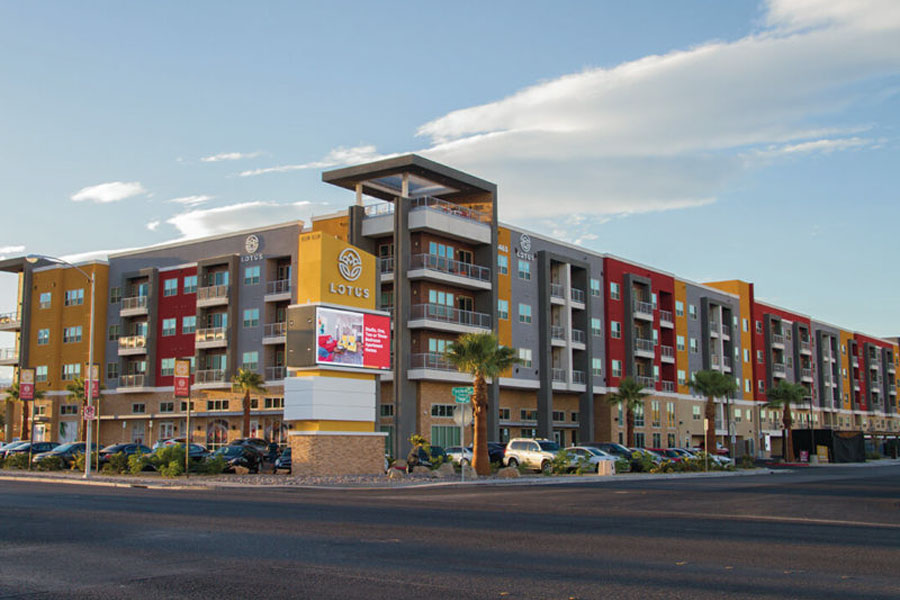 New Luxury Apartment Complex Approved for Las Vegas' Chinatown Region
LAS VEGAS, NV – According to reports, developer Jonathan Fore is set to build a new luxury apartment complex in Las Vegas after having the project recently received the approval it needs to go forward from Clark County commissioners.
Fore is also responsible for the construction of Lotus, an apartment complex located on Spring Mountain Road, adjacent to Valley View Boulevard several years ago. The developer noted that the proposed new complex – dubbed The Pearl – will be a 170-unit building spread out over seven floods, and will be situated nearby the Lotus on the opposite side of Valley View Boulevard.
The first three floors of the building would be comprised of a private parking garage and over 11,000 square feet of retail space at the ground floor, according to documents filed with Clark County. The complex would be on a 2-acre plot of land, and apartments would range from 690 to 1,382 square feet, with rents in the neighborhood of $1,550 to $2,500 per month.
Las Vegas has seen a large number of apartment complexes built there in recent years as the economy has bred rapid job growth and a subsequent influx of new residents from other states looking to take advantage of that fact, as well as Vegas' overall lower cost of living when compared to many other regions of the United States. Apartment construction in Vegas has been mostly in the suburbs, due to the relative ease and affordability of doing so when compared to other areas of Southern Nevada.
Fore announced that he hopes to hold the groundbreaking for The Pearl in August of this year, and is eyeing a construction completion date of summer 2022. Fore also noted that adding a new apartment complex in Chinatown would be a boon to both prospective future tenants and local businesses, as there are many retail, dining, and entertainment options nearby.
Shelter Realty is a Real Estate and Property Management Company specializing in the areas of Henderson, Las Vegas and North Las Vegas, NV. Feel free to give us a call at 702.376.7379 so we can answer any questions you may have.