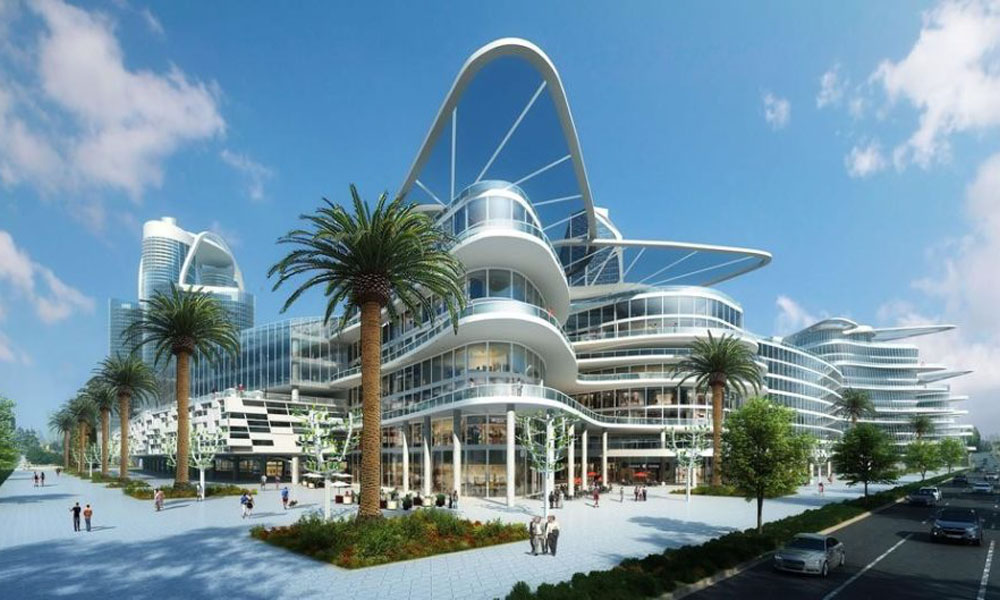 Bleutech Park Mini-City Project Acquires 210 Acres on Las Vegas Boulevard
LAS VEGAS, NV – According to recent reports, officials representing Bleutech Park, a $7.5 billion mini-city project that has been proposed for Las Vegas, has acquired a 210-acre plot of land at Las Vegas Boulevard and Cactus Avenue that the group originally hoped to break ground upon come December 2019, although that date has been pushed back.
As per the original July 2019 release announcing the project, Bleutech Park representatives noted that the project would usher in an unprecedented renaissance of the global digital infrastructure industry into Southern Nevada.
"The net-zero buildings within their own insular mini-city will feature automated multi-functional designs, renewable energies from solar / wind / water / kinetic, autonomous vehicles, artificial intelligence (AI), augmented reality, Internet of Things (IoT), robotics, super-trees, and self-healing concrete structures," the release says. "Our goal is to provide creative, attractive and functional workforce housing that will meet the needs of the Las Vegas community as a whole, by providing a harmonious ecosystem, thereby improving the health of our community."
The property was purchased by Bleutech Park representatives for more than $1.5 million per acre from Las Vegas real estate developer Larry Canarelli.
However, some are expressing skepticism regarding the validity of the Bleutech project; for instance, despite the proposed December 2019 groundbreaking date, Clark County has confirmed that no paperwork has been filed with either the county's planning or zoning departments (as of November 6) – a process which must take place before a project can move forward in any real, physical manner. A Bleutech Park spokesperson has stated that they are working to submit the necessary applications to Clark County in December.
Also, some have expressed doubt that Bleutech Park would be able to deliver on some of the impressive technological marvels that they have boasted of in their original release. That said, the deal for the Las Vegas Boulevard property purchase is expected to close in January 2020 which will push back the original projected December 2019 groundbreaking date.
Shelter Realty is a Real Estate and Property Management Company specializing in the areas of Henderson, Las Vegas and North Las Vegas, NV. Feel free to give us a call at 702.376.7379 so we can answer any questions you may have.