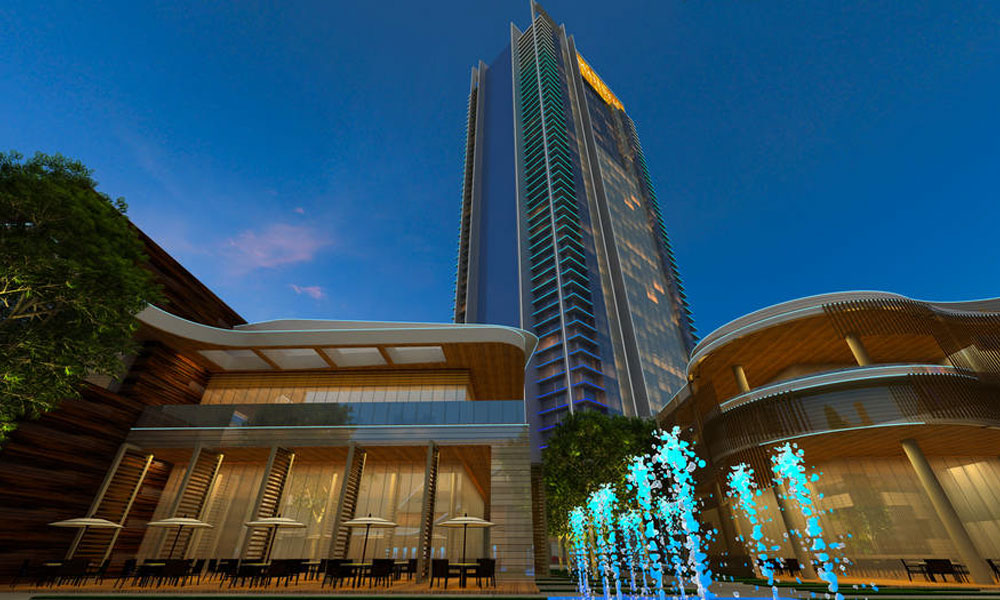 Developer to Commence Work on "Majestic Las Vegas" Hotel Next Year; Expected Completion in First Quarter of 2023
LAS VEGAS, NV – According to reports, Developer Lorenzo Doumani announced this week that ground will be broken in 2020 on his newest project- the Majestic Las Vegas, a non-gaming hotel to be constructed at 305 Convention Center Drive, the site of the former Clarion hotel which was demolished in 2015.
The Majestic Las Vegas, a project with a whopping $850 million price tag, is slated to be a 45-story high-rise consisting of 720 rooms with numerous amenities for guests, including all-purpose space for conventions and meeting rooms as well as restaurants and a wellness/medical spa that would be able to offer physical examinations as well as professional advice on diet and exercise.
Reports indicate that the projected ground-breaking for the Majestic is slated to for May, with work then quickly progressing with an anticipated completion date being set in the first quarter of 2023.
The Majestic Las Vegas project has been in the works for a number of years and was postponed several times while changing in scope and form; these changes were due to the rising costs of construction in the Las Vegas region at the time, necessitating changes in order to keep the project realistically affordable.
The Majestic was originally announced by Doumani in 2004 as a 42-story condominium tower accompanied by Hilton's Conrad Las Vegas, but was redesigned numerous times over the course of several years until Hilton – which had just been sold to the Blackstone group – pulled out of the project in 2007. Shortly afterward, Majestic Resorts filed a request for arbitration against Hilton and the undeveloped property was sold that year for $180 million.
In May 2019, Doumani received county approval to build Majestic Las Vegas on the former six-acre site of the nearby Clarion Hotel and Casino, which he had imploded four years earlier. The hotel will be located near the Las Vegas Convention Center and the Las Vegas Strip.
Shelter Realty is a Real Estate and Property Management Company specializing in the areas of Henderson, Las Vegas and North Las Vegas, NV. Feel free to give us a call at 702.376.7379 so we can answer any questions you may have.