Elon Musk's "The Boring Company" May Loose $48M Contract for Las Vegas People-Mover System
LAS VEGAS – The Boring Company – an infrastructure and tunnel construction company owned by technology entrepreneur, investor, engineer, and co-founder of Tesla, Inc. Elon Musk – is facing some stiff competition for the contract to design and build a "people mover" system that would service the Las Vegas convention center, according to reports.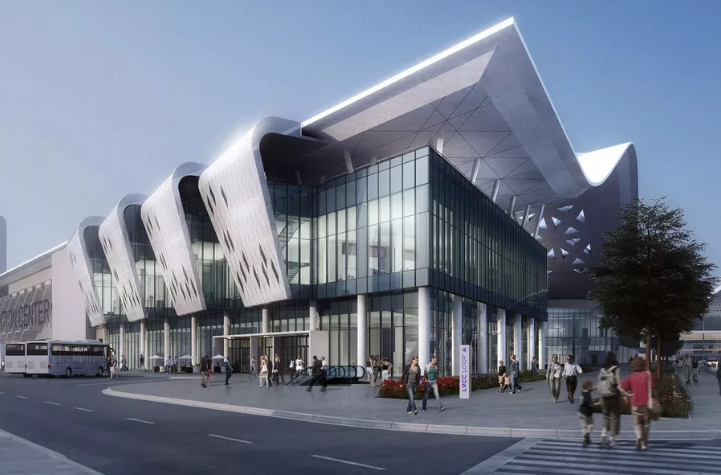 A people mover is a type of small scale automated guide-way transit system, and in the case of the one envisioned for the convention center, it would only serve for local transport; while many people movers transport passengers from airports, downtown districts or theme parks to other destinations, the convention center's dual-tunnel people mover would be more limited in scope, solely dedicated to servicing event attendees only.
Doppelmayr Garaventa Group, an Austrian company, had initially lost out to The Boring Company's negotiated $48.7 million design-build bid on work for the people mover. However, some members of the Las Vegas Convention and Visitors Authority (LVCVA) board – which is due to vote on the approval of Boring's contract – are having second thoughts, and are encouraging their members to give Doppelmayr's proposal additional consideration, which is said to take a very different approach to the project than Musk's company.
As opposed to Boring's under-ground tunnel-based design, Doppelmayr has proposed an above-ground transport system with an estimated cost of $215 million; however, reports say that the work is now potentially able to be done for about $85 million instead. Despite the proposal costing more than Boring's, some LVCVA board members are finding themselves partial to Doppelmayr's extensive track record – the company has been in existence for over 125 years – as opposed to Boring, a relative newcomer that has only been doing business for three years, and the Las Vegas people-mover would represent its first major project.
However, Boring 's estimate for the overall length of the project was not only considerably cheaper than their competitors, but mush faster as well, with President Steve Davis claiming the project could be completed within the span of one year.
LVCVA officials are hoping to have a transport system constructed while the convention center renovation is undergoing a $1.4 billion renovation, and to have the system completed in time for the January 2021 Consumer Electronics Show, according to officials. Doppelmayr has been invited to hold an additional presentation of their plans this week, but no final decision has been made on who will be awarded the people-mover contract.
Shelter Realty is a Real Estate and Property Management Company specializing in the areas of Henderson, Las Vegas and North Las Vegas, NV. Feel free to give us a call at 702.376.7379 so we can answer any questions you may have.