Report: Las Vegas Housing Prices Hit 11-Year High
LAS VEGAS, NV – In keeping with current market trends that see the demand for housing options in the Las Vegas real estate market, housing prices have continued to climb in the region, recently hitting a high point not seen in over a decade, according to reports.
For the first time in 11 years, the average median price of a home in Vegas in 2018 has reached $300,000, which represents an increase of 1.7 percent from August and a whopping jump of over 13 percent from the same period one year ago, when the median price was $265,000.
The last time Southern Nevada saw house prices such as these was way back in 2007, while the region was on the cusp of the recession; at the time, prices topped out at approximately $305,000. The highest the market ever reached in terms of peak pricing was June of 2006, where the average median price of a home was $315,000.
In contrast, the bust of the housing bubble in Las Vegas saw that average hit a shocking low in January of 2012 of $118,000.
Meanwhile, condominium prices have seen similar climbs recently, as many new families and individuals moving to the area are scrambling to get their hands on anything they can; the median price of Vegas condos and townhouses hit $170,000 as of this past September, a huge leap of over 21 percent from September of 2017.
A great part of these skyrocketing prices is due to the fact that, despite the best efforts of local developers, Southern Nevada is still in the grips of a housing shortage, with realtors reporting a mere two month supply currently available. For what is considered a "stable" market, typically a six-month supply is needed in order to keep prices from driving up too quickly.
As a result, developers and contractors have been doubling their efforts and increasing hires, but the needed workforce is still not at levels that needed, despite increased salaries being offered. However, nonetheless, work is progressing – albeit slowly – and new homes and condos are being erected as a gradual pace that should serve to balance Las Vegas' real estate market, ensuring that home prices don't box out first-time home buyers on a budget.
Another issue contributing to the housing shortage – and the subsequent rise in housing prices – are the large number of rental homes owned by local investors that are not being put on the market for sale; if these investors decided to sell as opposed to hanging onto their numerous rental properties, it could also help alleviate some of the strain on the market.
Housing prices in Las Vegas have been increasing at the fastest rates in the United States over the past 12 months. If you are considering investing in or around the Las Vegas area give us a call at 702.376.7379 so we can answer any questions you may have.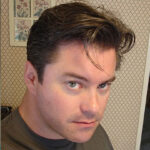 Christopher Boyle is an investigative journalist for independent news and media organizations in the United States. Christopher helps keep a keen-eye on what's happening in the Las Vegas Nevada community on behalf of Shelter Realty Inc.