Commonly Used Terms In A Las Vegas HOA
It seems like a simple term, "unit owner", however the Nevada Real Estate Division was recently tasked with a request to formally define what a unit owner is. According to a newly drafted opinion provided by the Commission, the term "UNIT OWNER" has been clarified and defined as follows and is referenced in NRS 116.095 and NRS 116.093 as well as NRS 116.2105:
"A unit's owner is any person who is considered an owner of real property by law. Real property interests must be transferred in writing. Therefore, a unit's owner is a person or entity that can provide a written conveyance or other writing that transfers a unit to them. The written conveyance or other writing must be signed by the person transferring the unit. A unit's owner is also a lessee of a unit if the written lease expires when the common interest community expires. An owner of an entity that is a unit's owner is anyone who can provide the association with evidence of ownership of the entity regardless of the ownership percentage."
Note:  A deed does not need to be recorded for ownership to be effective, the law only requires that any transfer of interest in real property be in writing, signed by the grantor and notarized.  *Draft Nevada Real Estate Division Advisory Opinion, November 20, 2013.
This, like many other definitions that we hear on a daily basis can be somewhat confusing. We have compiled a number of commonly used terms, like the one above, and provided an abbreviated version of the definitions of those terms for your reference on the Shelter Management Group website. If you have any questions, please feel free to contact a member of the Shelter Realty or Shelter Management Group (SMG) team, we would be happy to help.
*It is highly recommended that you review these definitions with those sections of NRS 116 mentioned by logging on here.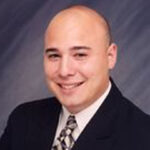 Tony Sena is broker/owner of Shelter Realty in Las Vegas Nevada. For more than a decade Tony and his partners have provided residential real estate and property management services to sellers, buyers, investors, and property owners in the Las Vegas Valley. A Las Vegas native and former police officer for the City of Henderson, Tony brings to the table a unique local perspective that continues to serve his clients well.