Seven Hills: Tuscan Getaway Minutes from the Vegas Strip
Tired of the hustle and bustle of Las Vegas?
While it is true Las Vegas is considered Sin City, even the most ardent of Sinners must eventually repent. And what better place then in the rolling hills of the Tuscan inspired community of Seven Hills. This is truly one of those magical places that can whisk you away from where you are and take you far away to the romance of the Italian countryside and yet still give you breathtaking views of the Las Vegas Strip.
Many of you may wonder what the significance of Seven Hills is. It's said that it was named after the Seven Hills that Rome was built on. Though it is more of Tuscan design than Roman, the feeling of Italy is still here. You can see it's impression on every stone. I doubt either Roman courtesans or the Emperor himself would find fault with this beautiful community.
Seven Hills is located only about 20 minutes from the strip in the Henderson area and is literally minutes form the heart of Henderson, so shopping and entertainment are never far away. The community is broken up into around 25 different communities, each with it's own Italian name, lest you remember you are still in Vegas. There are gated communities within gated communities giving an even greater air of exclusivity. Within these communities the properties vary immensely from beautiful town homes to incredible Tuscan villas.
Are you looking for a nice evening out with the family, but don't want to go too far from home? Shared amongst the residences are 4 large parks with tennis, volleyball, basketball, and even soccer fields. Maybe you've had a hard day at work and are looking for something a little more serene? How about a picturesque walk through one of the many winding paths or perhaps a relaxing bike ride on one of the bike ways. Or possibly, you would rather just sit and relax, and gaze at the surrounding mountain views above, or the Las Vegas strip lit up at night, down below.
Are you looking to live in the luxury the emperor himself might have lived in? There is a place for you here as well. The Estates at Seven Hills is one of the most exclusive communities in Henderson. And for those of you that love golf it's the perfect place to reside. Within the Estates lies what Golf Digest named one of the top 10 new golf courses in America. The Rio Secco Golf Club. It was designed and constructed by none other that Rees Jones. The course itself has some of the most breathtaking views around and the homes that border the course offer some incredible views of the course itself as well as the Las Vegas Strip. If you find the course too challenging, don't feel bad, it's even given some professionals a run for there money. Luckily for you however, the Butch Harmon School of Golf is also located here so you should be able to improve your game in no time.
So whether you are a courtesan or an Emperor, or just a loving family looking for a magical place to live, Seven Hills is waiting for you. Come home to the Tuscan countryside, come home to Seven Hills. For more information on homes in the Seven Hills area, please call 702.376.7379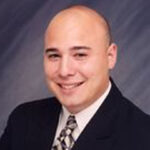 Tony Sena is broker/owner of Shelter Realty in Las Vegas Nevada. For more than a decade Tony and his partners have provided residential real estate and property management services to sellers, buyers, investors, and property owners in the Las Vegas Valley. A Las Vegas native and former police officer for the City of Henderson, Tony brings to the table a unique local perspective that continues to serve his clients well.