Avoiding the pitfalls that come with older rental property and finding profit the aging housing stock.
One of the realities of real estate is that it needs maintenance and upkeep. The older a property the more issues tend to arise that will cost investors, landlords and homeowners more and more money. The trend in Las Vegas is to invest in newer property that will have less maintenance issues and in turn less tenant phone calls. The idea is to keep the management costs to a minimum. Many companies will manage older property because of the additional time and expenses that tend to come with older property. However, you may be missing out on some great deals and fantastic opportunities to make money or find a home if you set your sites on only newer property.
There are ways to limit the future issues that will come up with an older property and they often do not cost as much when done in advance. The major expenses come in when you find out a water line running through the attic springs a leak which can lead to the replacement of the ceiling, insulation and light fixtures. Another major headache can if the water heater is located inside the property and not in the garage. If the water heater leaks or rusts enough to leak out the bottom you could have a repair bill out of this world.
The question is whether you can do things to limit major issues and expenses to make it worth while to consider an older property as a home or investment. You may be able to find what you want in investment property in Las Vegas today that is only a few years old but this will not always be the case. The housing stock will get older and older. If you are not willing to consider properties more than 10 years old you will be limiting your opportunity to find great deal.
How can you avoid some of the headaches and costs of owning older property in Las Vegas? The number one answer is better preparation and planning. You will have to account for somewhat higher maintenance costs that are completely normal in older homes. In order to cover the higher costs you will have to look for property that will get slightly higher cash on cash return than newer units. This is simple enough to by just looking for slightly undervalued property in rental areas that have monthly rental pricing that has remained strong. There are many of these areas in town and there often is far less difference in rental pricing then there is in home price variation. Rental rates seem to fluctuate less over large areas of town where home prices can be much more inconsistent.
Once you find the property you like you can evaluate any issues that may lead to more management complications. Nearly everything can be fixed in older homes but there is always a price to pay. Some things are just not worth fixing if it will mean you will spend 10 years trying to recoup the cost. However, most property can be put in perfectly good rental condition by spending a reasonable amount of time and money before you find a tenant.
I will go into more detail about the minor and major things you can do to make owning an older rental property another profit center for you portfolio.
Has your nest egg become your anchor? Just about everyone is in the same position. We can help get your head above water again and allow you to take control of your future. Call me today and find out your best options to get out from under your monster mortgage. Don't let the housing crash control your future. You have options.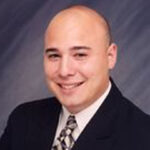 Tony Sena is broker/owner of Shelter Realty in Las Vegas Nevada. For more than a decade Tony and his partners have provided residential real estate and property management services to sellers, buyers, investors, and property owners in the Las Vegas Valley. A Las Vegas native and former police officer for the City of Henderson, Tony brings to the table a unique local perspective that continues to serve his clients well.