Eviction: A Property Manager's Four Letter Word
Evicting a tenant is never pleasant (or easy), but for most landlords, it is unfortunately an unavoidable part of the job. Yet it's one that the landlord must approach with caution, and a full awareness of all of the relevant state laws.
Tenancy termination laws vary from state to state, so before you proceed, know your state's law. In most cases, before you can evict your tenant you must first legally terminate the tenancy with a written notice (often called a Notice for Termination with Cause) according to your state's termination statute. If your tenant doesn't "perform" (pay back rent or stop breaking the rules) or move, then you can file a lawsuit to evict.
Here I'm going to focus on how to write and deliver a Notice for Termination with Cause.  While the specific legal terminology varies from state to state, there are basically three types of these notices:
Pay Rent or Quit Notices. These notices are typically used when the tenant has not paid the rent. They give the tenant a few days (three to five in most states) to pay the rent or move out ("quit"). In Nevada, where I run a property management company, a landlord can choose to accept partial rent payment and then rewrite a new notice of rent owed.
Cure or Quit Notices. These are typically given after a tenant violates a term or condition of the lease or rental agreement, such as a no-pets or excessive noise clause. Usually, the tenant has a specific amount of time to "fix" the issue or violation. A tenant who fails to do so must move or face the possibility of eviction.
Unconditional Quit Notices. These are the hardest to issue because they order the tenant to vacate the premises with no chance to pay the rent or correct a lease or rental agreement violation. In most states, unconditional quit notices are allowed only when the tenant has:
Repeatedly violated a significant lease or rental agreement clause
Been late with the rent on more than one occasion
Seriously damaged the premises
Engaged in serious illegal activity, such as drug dealing on the premises
Unfortunately, some tenants won't pay the back rent, fix the issue, or leave even after receiving a Pay Rent or Quit or Cure or Quit notice.  If they don't, your next step is to begin an unlawful detainer lawsuit by properly serving the tenant with a summons and complaint for eviction.
As they should be, state laws are set up to protect tenants' rights.  But oftentimes they make even lawful evictions complicated.  Yet staying on the right side of state lease laws is critical.  It's another reason why hiring a property management company to handle the management of your investment property can make great sense.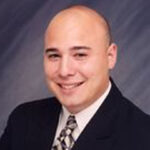 Tony Sena is broker/owner of Shelter Realty in Las Vegas Nevada. For more than a decade Tony and his partners have provided residential real estate and property management services to sellers, buyers, investors, and property owners in the Las Vegas Valley. A Las Vegas native and former police officer for the City of Henderson, Tony brings to the table a unique local perspective that continues to serve his clients well.